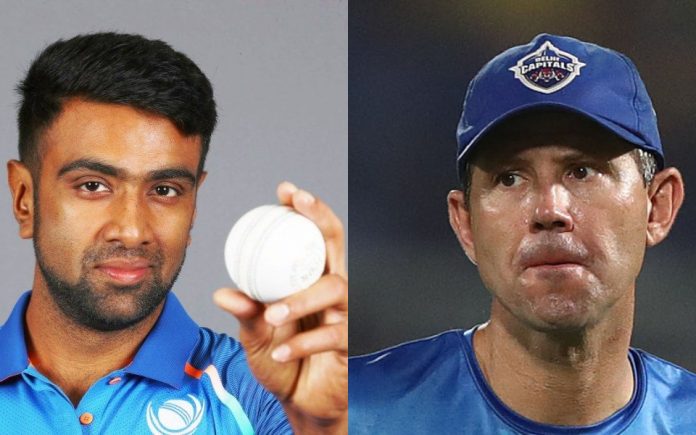 The first reaction was 'Whaaat?' Quickly followed by, 'Not you too, no.'
R Ashwin, a vocal advocate of running batsmen out at the non-striker's end if they sought to take unfair advantage by leaving the crease before the bowler had got into delivery mode, had just let Aaron Finch off with a glare.
The celebrated Indian off-spinner had, during Indian Premiere League's (IPL) last season, dismissed Jos Buttler in similar fashion during Kings XI Punjab's match against Rajasthan Royals. Ashwin's action, well within the laws of the game, had polarized opinion; numerous pundits who found nothing wrong with what he did were countered by an equal number of those who believed he had transgressed the spirit of cricket.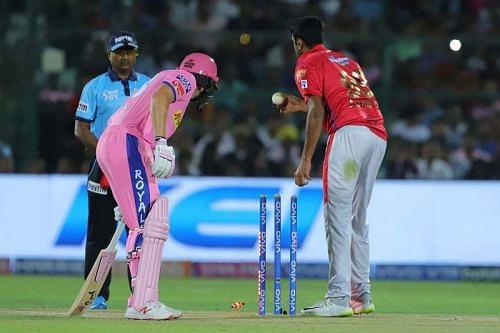 In a typical I-don't-give-a-damn fashion, Ashwin reiterated his stance – he was entitled to run the batsman out in such a fashion, and that should a similar situation arise in future, he would not compromise on his beliefs. That should have been that, really.
Until he was snapped up by Delhi Capitals ahead of IPL 2020. And, until his new coach, former Australian captain Ricky Ponting, publicly decried the form of dismissal that has come to be known as 'Mankading'.
Related news: Assured but not arrogant: IPL's young league makes their presence felt  
Vinoo Mankad, the great Indian all-rounder, was the first bowler to run out a batsman backing up early in international cricket, Bill Brown paying the penalty on India's tour of Australia in 1947-48. While the Australian media had a field day, slamming Mankad for lack of sportsmanship, he found an unexpected ally in then Aussie captain Don Bradman, who queried the questioning of Mankad's sportsmanship. Rightly or wrongly, every such subsequent dismissal has been referred to as 'Mankading', the use of that term debated as much as the actual act itself.
Much was made of Ponting's disapproval of a batsman being rightly punished for disregarding the law, whether by design or oversight. Himself a stormy petrel during the early part of his career, Ponting's righteousness was perhaps influenced by his current status as a member of the MCC's World Cricket Committee, a pre-eminent body of top-notch former cricketers whose views and opinions are widely respected even though the International Cricket Committee (ICC) too has a like panel, the Cricket Committee currently headed by Anil Kumble.
Ponting's comments were construed as a warning to Ashwin; the Chennai-born off-spinner, however, is his own man. The clash of the irresistible force and the immovable object loomed as a mouth-watering proposition, even after the two caught up and exchanged divergent views upon their reunion in the UAE towards the end of August.
Ponting is one of cricket's most celebrated actors, a wonderful batsman under whom Australia won two World Cups, in 2003 and 2007. He oversaw an era of great success in the 2000s after taking charge from Steve Waugh, and figures very close to the top of the list of the best batsmen of all time to come out of Australia, indeed to play the sport.
Related news: Every life matters: R Ashwin seeks justice for TN custodial deaths
Ashwin's accomplishments are no less impressive. Initially pigeonholed as a white-ball specialist, he rapidly exploded that myth with one spectacular performance after another to establish himself as India's undisputed match-winner in Test cricket towards the later stages of Mahendra Singh Dhoni's tenure, and then under Virat Kohli. It wasn't until Jasprit Bumrah, Mohammed Shami and Ishant Sharma came together that the focus shifted from Ashwin to the pace riches Kohli was fortunate to turn to. Ashwin is the quickest to take 350 Test wickets, but there is more to him than impressive volumes of success. He is a thinking, outspoken individual not easily intimidated by strong voices or swayed by sweeping winds of fickle public opinion.
When such strong characters, with sharply contrasting ideologies on 'Mankading', are thrown together in the same mix, it needs wisdom, commonsense, mutual respect and frank exchanges to try and find a common ground. For all his assertions, Ponting couldn't have forced Ashwin to jettison his conviction unless the latter was so inclined; despite his strong beliefs, Ashwin couldn't have disregarded his coach's opinions without appearing disrespectful and irreverent. They both had to meet in the middle, but would they? And how would they?
In the immediacy of Ashwin opting not to run out premature starter Finch, Ponting's Australian compatriot, on Monday night, it appeared as if Ponting's writ had prevailed. Television images of Ponting smiling in the dug-out soon after the incident did nothing to disprove that line of thought. Had Ashwin been tamed? Had the man who doesn't suffer fools gladly given in to the urgings, if not edict, of his coach?
Yes, but also a big no, if that makes sense. Not long after the Capitals had sealed a commanding victory over Royal Challengers Bangalore, Ashwin took to Twitter to clarify that the Finch warning was a strict one-off. "Let's make it clear!! First and final warning for 2020. I am making it official and don't blame me later on," Ashwin said, leaving no scope for ambiguity. The message was loud and clear – this leopard had not changed its spots.
Let's make it clear !! First and final warning for 2020. I am making it official and don't blame me later on. @RickyPonting #runout #nonstriker @AaronFinch5 and I are good buddies btw.?? #IPL2020

— Ashwin ?? (@ashwinravi99) October 5, 2020
He didn't say it in as many words, but perhaps this was the understanding Ashwin had managed to work out with Ponting in the lead-up to the tournament. That he would overlook the first transgression in the tournament, never mind the batsman and the situation of the game, and then issue a public warning that his generosity wouldn't extend to future offenders. Sometimes abrasive, always compelling, this was a classy response from the off-spinner whose straight-talking hasn't always been well received.
It's to their eternal credit that Ponting and Ashwin chose not to stick to their respective guns and escalate a potentially explosive situation. There are few issues that can't be sorted out through dialogue. In this particular instance, Ponting might seem to have emerged the winner, if indeed there is a winner and a loser here. But Ashwin has made it amply clear that to win a war, he is willing to concede the odd battle.