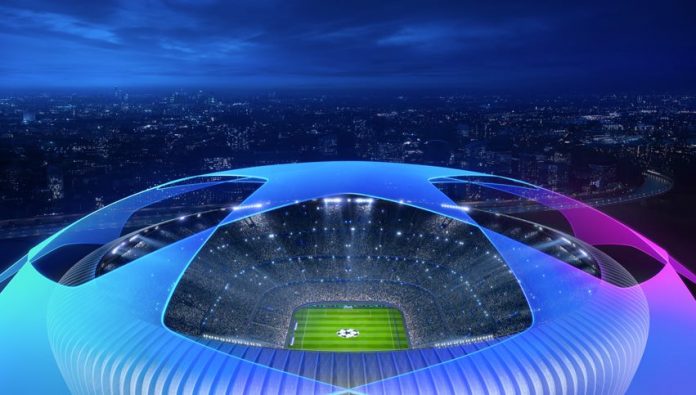 Four English clubs in two European finals. Three of them from London. One of them — Chelsea — already champions of the Europa League after demolishing Arsenal 4-1. The third, Tottenham Hotspur, come up against mighty Liverpool in the final for the trophy with the big ears. Tournament football is odd in the way it manages to kick out reigning domestic champions, which is why it's so difficult to do a league and European double.
Ask Manchester City — they've had a stunning season, winning everything in England only to be knocked out by the Spurs in the Champions League. Spurs finished 27 points behind City in the Premier League, and haven't signed a single player in three transfer windows.
Paris-Saint Germain (PSG) is another example. They've won six of the past seven Ligue 1 titles, but haven't gone past the quarterfinals of the Champions League despite the truckloads of cash being pumped into player recruitment. Ask Barcelona, favourites in Europe every year and champions in four of the past five La Liga seasons and the last team to win a treble which included the Champions League (2014-15). PSG were knocked out by a mediocre Manchester United team and Barcelona gave away a 3-0 aggregate lead against Liverpool in the semi-finals to lose 4-0 at Anfield in the return leg. Juventus, too, who managed to win the Serie A almost every year, lost in the finals to Real Madrid and Barcelona in the past five seasons of the Champions League. Even the signing of Cristiano Ronaldo didn't change that as young Ajax sent them packing, just like they did his former team Real Madrid.
Luckless Liverpool
It is safe to say that this year has been the Champions League of the brave — not of the most expensive, or even the most individually talented teams. This year Europe has been about togetherness, a never-say-die attitude, and a willingness to fight till the last throes. The two teams in the final epitomise that. Liverpool's heroics against Barcelona is the stuff of legend, and Tottenham did very well to knock Ajax out in the semis after the Dutch side rekindled their glorious past. If 1995 was about Clarence Seedorf, Edgar David, and Marc Overmars, then 2019 was almost about Frenkie de Jong, Hakim Ziyech, and Matthijs de Ligt for Ajax. As fate has it, this bunch of wunderkids were knocked out by a 96th minute winner from Spurs' Lucas Moura.
It has been a brilliant tournament this year. It's not like the erstwhile powers didn't do well — they did — they just took the less fancied teams for granted. Everything suggests that come June 2, it will once again come down to the intangibles — bravery, focus, and reactions, the unseen traits that play their part in the lightness of a first touch, the weight of a pass, the timing of a tackle, and the power in a shot. It also features two managers who have the ability to wring the best out of this in their players. Tottenham's Mauricio Pochettino, devoid of transfer funds, having to manage moving into a new stadium and all the challenges that come with it, has somehow navigated his team past a group that also had Barcelona and Inter Milan. They beat Borussia Dortmund, Manchester City, and Ajax on the road to their first ever Champions League final. It is such a massive underdog achievement that Pochettino has said he could leave if he won the trophy on Saturday night.
Liverpool are the luckless losers of the past few seasons. First, the Steven Gerrard slip that denied them the Premier League in 2014. Then the Champions League final last season when everything changed after Mohamed Salah had to go off injured, aiding Real Madrid's victory. This year, they scored 97 points in the Premier League only to see City win with 98. Surely Jurgen Klopp deserves a trophy after having lost six of seven major finals in his career?
Tactical match
Tactically, it will be an open game with Pochettino and Klopp both known to play progressive football. The quarters and semifinals they contested produced a total of 28 goals. Spurs playmaker Christian Eriksen has already spoken about how Spurs will approach the game: "We will not lie down. We dream we will stand with the trophy — that's what we see in our heads. But we know it won't come easy."
As for Klopp, he will have a fit Roberto Firmino to rely on and has no complaints about his team: "I have never been part of a final with a better team than this. I am not so surprised by this because our boys mix our potential with attitude in the best way I have witnessed."
It's Pochettino's Spurs against Klopp's Reds. A club that can write a first in their history against one which wants to remember their remarkable season with some sort of silverware. A club that has made youth and expansive football their trademark against one which has been moulded by Klopp into a vivid, energetic, and vastly respected side.
It will be two of Europe's most talented managers at the helm of two consistently entertaining sides. This is why the Champions League is so special. 120 possible minutes of torture and ecstacy await. At the end of it all, there will be one winner. But for the first time in a while, it will be difficult to see either of them lose.