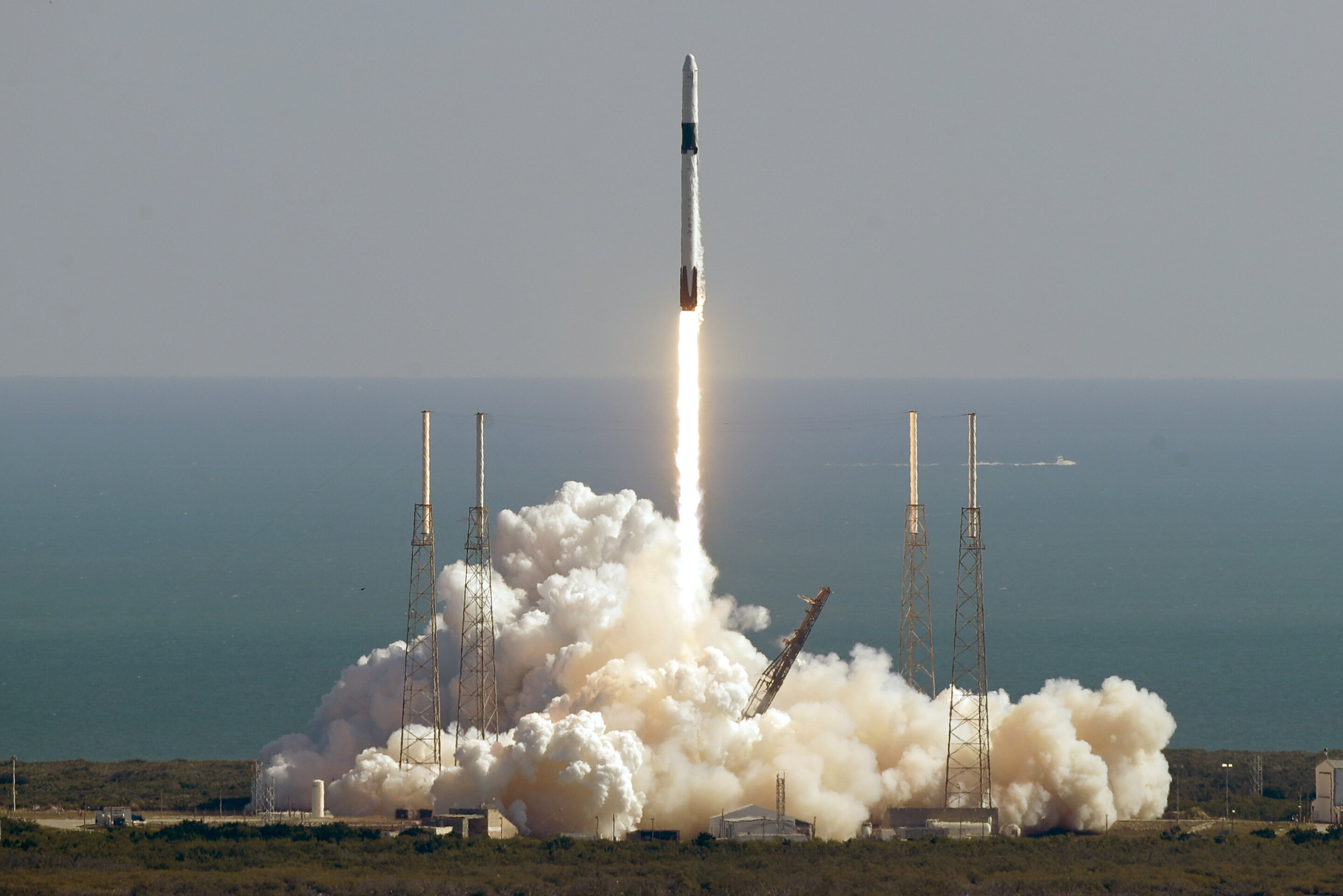 NASA, SpaceX to miss June 10 date for cargo resupply mission
Next cargo launch to International Space Station station delayed due to odd propellant reading
SpaceX's next cargo mission to the International Space Station will not be launched this week. The robotic flight, called CRS-25, was to send a SpaceX Dragon capsule toward the orbiting lab atop a Falcon 9 rocket from NASA's Kennedy Space Center in Florida. The liftoff had been scheduled for Friday (June 10), but that's not going to happen.
"NASA and SpaceX are standing down from this week's Falcon 9 launch of the CRS-25 cargo mission to the International Space Station," NASA officials wrote in an emailed statement on June 6. "Officials from NASA and SpaceX met today to discuss an issue identified over the weekend and the best path forward."
Also read: This June, you can witness a rare planet parade of 'Fab Five'
The stated issue involves hydrazine, the propellant used by Dragon's Draco thrusters. While fueling Dragon up, technicians measured elevated vapour readings of hydrazine in one part of the Draco system, the NASA statement said.
"The propellant and oxidiser have been offloaded from that region to support further inspections and testing," the statement added. "Once the exact source of the elevated readings is identified and cause is determined, the joint NASA and SpaceX teams will determine and announce a new target launch date."
The CRS-25 will be the 25th robotic resupply run that SpaceX launches to the International Space Station for NASA. The mission will be the third for this particular Dragon, which also launched on cargo missions to the orbiting lab in December 2020 and August 2021.
New launch date soon
The joint team of NASA and SpaceX will announce the new launch date after studying the elevated readings' exact source and dinding the cause, said reports. 
Meanwhile, flight engineers Jessica Watkins of NASA and Samantha Cristoforetti of the European Space Agency (ESA), who are currently in the ISS, will get the speed with the Dragon cargo craft's rendezvous and docking procedures. 
Both Watkins and Cristoforetti were trained on a computer on Monday to get them ready for their roles as they monitor Dragon's arrival.