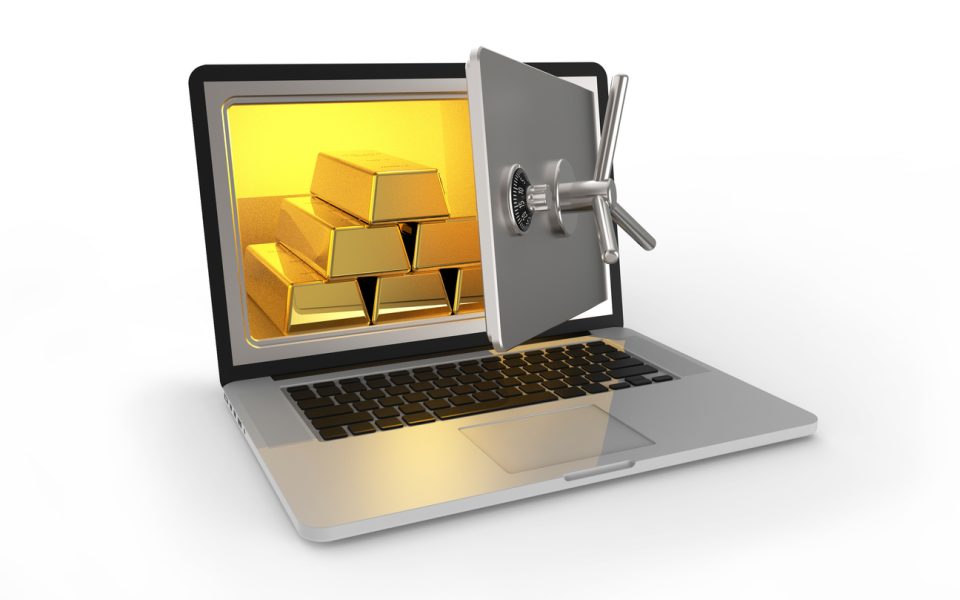 Blazing sun? Stay home this Akshaya Tritiya, and buy digital gold
Gold mutual funds, sovereign gold bonds and gold ETFs are some options prospective investors can choose from
For Indians, gold has been a favourite investment since time immemorial. Our grandparents did it, our parents did it and we too are into it. It is a pride of possession beyond returns and growth.
Gold is bought primarily for its eternal value and instant liquidity. The returns have been decent, especially in recent years. Gold is considered a safe haven investment, and certainly has a place in anyone's portfolio.
Also read: As COVID recedes, jewellers expect Akshaya Tritiya sales to surpass 2019 levels
What has changed is the fact that we need not necessarily buy and hold physical gold today. We can buy and possess gold in electronic form with all its features intact. So, if the summer heat is dissuading you from stepping out, go for digital gold.
Let's look at the ways in which we can do this.
Gold mutual funds
Here, the asset management company (AMC), or mutual fund house, buys and holds gold on your behalf, promising to pay you the equivalent cash value whenever you choose to redeem it. The market value is captured in the net asset value (NAV).  You could invest a lump sum or in instalments through an SIP (systematic investment plan). This way, there is no fear of loss or theft of the precious metal.
Besides, this form of investment is attractive in terms of capital gains. All major fund houses run such schemes. And it is the best way to accumulate gold for your future needs – whether it is for a wedding or for an upcoming family function.
Sovereign Gold Bonds
Floated by the Union government, the Sovereign Gold Bond (SBG) scheme enables you to buy and hold gold in electronic form. The scheme is launched periodically and one can subscribe to it. The investment is locked up for seven years, and in the intervening years, you earn an annual interest payout of 2.5 per cent. At the end of the term, the market value is paid to you.
It is an excellent way of investing in gold seamlessly and a very popular one these days. Investing in SGB is also tax efficient, and profitable both in terms of capital gains and wealth tax.
Gold ETFs
Another option to invest in gold is to simply buy gold ETFs (Exchange Traded Funds) from the stock market. For this, you need a demat account which, again is very easy to open. You can buy and sell these ETFs at the market price anytime, anywhere.
Gold ETFs and gold funds from mutual fund houses are perhaps the most investor-friendly of all.
How do you buy these?
Once you are KYC-compliant, you can buy mutual fund schemes online from the website of the fund houses or through accredited mutual fund distributors. In mutual fund schemes, the day-end NAV is your purchase price or the sale price. You get instant allotment of the money, which is transferred before 3 pm the very day.
When Gold ETF is purchased from the stock market, your purchase price is the live market price of the moment. You can use your trading account with your stock broker for the same and the ETF units are held in your demat account.
The process of being KYC-compliant also is very easy these days – almost instant and online.
Investment vs possession
However, people still do buy physical gold because seeing is believing. It is okay to buy gold bars from reputed jewellers/banks if you are well-equipped to protect them from theft or loss. But, buying gold jewellery as an investment is a poor idea as a lot is lost when you try to exchange it for cash.
In conclusion, gold is certainly a good investment. How much of it and in what form is an important decision, and must form a part of your overall asset allocation.
In a lighter vein, gold is the secret of peace in many a household!
(The writer  is a personal finance expert and CEO of Shilpa Associates, Bengaluru)