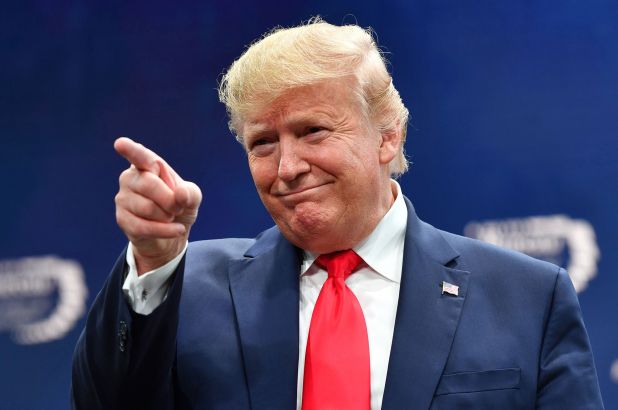 No state in America has the luxury of taking things lightly anymore. Infectious disease specialists are warning of a second wave of COVID-19 starting this fall and something that is going to be far more virulent than what the country has been exposed to since the middle of February.
The Center for Disease Control (CDC) in Atlanta is making the point that, based on as many as 20 national forecasts it has received, the total number of COVID deaths will be between 130,000 and 150,000 by July 15, 2020.
The number of new deaths, according to the CDC, in the states of Arkansas, California, Florida, Hawaii, Missouri, Nevada, North Carolina, Oklahoma, South Carolina, Tennessee, Texas, and Utah will exceed what had been reported in the last four weeks. One forecast has said that the number of deaths could come down to 146,000 if only Americans wear face masks in public, and regularly at that.
Advertisement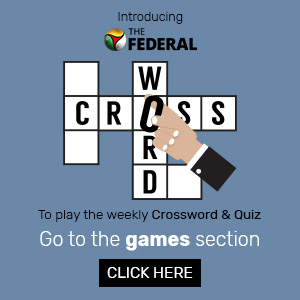 Other projections are being made with one putting the toll in the United States at around 180,000 by the first of October or at around 200,000 plus for the same time frame.
Scary as it may seem, the forecast for the world is nothing to cheer about either. With global cases closing in on the 10 million-mark and fatalities surging to nearly 500,000, every country in the world including India is keeping fingers crossed and governments are trying to put in place measures to contain the disease and with one big difference: politics is not a part of the process; neither is name-calling.
Related news: People have responsibility to end COVID-19: US doctor Anthony Fauci
The only exception is President Donald Trump, who seems to be living in a world of his own, and worse, compelling others to be as myopic as him or be shown the revolving door of the White House.
For close to six months now, Trump has been a loner in this business of refusing to come to terms with reality. And the coterie he has surrounded himself with are hardly the ones who volunteered for the business; they have either been brought in kicking and screaming or are ones too scared to say anything lest they lose their way around Washington DC.
But slowly, America is waking up: a latest poll by The New York Times and Siena College shows that the Democratic challenger for November elections, former Vice President Joseph Biden is ahead of the incumbent by a whopping 14 points. The President's miserable standings have to do with two main factors: coronavirus and racial relations in the country.
Biden, the poll shows, has inched his way up among all category of voters — even the hard-nosed Trump supporters, who until about a month back, would swear by their mercurial leader.
Forget for a minute the stinging poll numbers for the incumbent. The President and his campaign staff are getting yet another message that is downright troublesome and that too from the Red, Swing, and must-win states for November 3, 2020.
What is it that the White House is hearing?
A sense of alarm is sweeping through the states that President Trump won comfortably and by narrow margins in 2016 that propelled him to an Electoral College victory.
Despite tall claims to the contrary, Trump needs those states very badly in 2020 if he is going to stand a chance to keep his desk at the Oval Office. Michigan, Pennsylvania, Wisconsin, Florida, Ohio, and Iowa were all states that President Barack Obama won in 2008 and 2012, which President Trump managed to snatch from the Democrats. Add Arizona and Texas to this list and the picture for Republican Red is politically complete for November 2020.
What are most of these states worried about?
It is primarily about the coronavirus striking firm roots by way of infections and deaths, a phenomenon that many of them did not have to worry about in the first wave when all attention was primarily on New York, New Jersey, California, and Illinois that bore the brunt of the attack.
It is not as if these Blue states are resting in peace or taking a breather, but that the deadly virus is moving to the battleground states where the political stakes are high.
During the recent Oklahoma campaign event in Tulsa that turned out to be a damp squib, President Trump made light of COVID-19, even falling back on his oft-repeated racist rant. "It ( meaning the coronavirus) has more names than any disease in history. I can name Kung Flu. I can name 19 different versions of names," Trump said to a cheering crowd.
Related news: Biden seeks restoration of Kashmiris rights; disappointed with CAA, NRC
Kung Fu, according to Wikipedia, is an art or study that requires patience, energy, and time—none of which could be attributed to the 45th President by any stretch, his detractors would say.
Dr. Antony Fauci, the country's top infectious disease specialist recently warned that the United States was at a "critical" crossroads in containing the coronavirus. "Right now, the next couple of weeks are going to be critical in our ability to address those surgings that we are seeing in Florida, Texas, in Arizona and other states. They are not the only ones having a difficulty. Bottom line… it's a mixed bag," Dr. Fauci warned.
What has come to rattle the Republican administration—even as its leadership is putting on a brave front—is that states like Arizona, Texas, and Florida have become virus hotspots. The state Republican leaderships are coming under fire for either pressing ahead with the re-openings or for lax enforcement of social distancing and other norms like wearing facial masks.
As of the week of June 22, 2020, Arizona was reporting daily records of about 3,600 additional cases, a substantial number of them said to be in intensive care or ventilators.
After dancing to the tunes of the President and the Grand Old Party, the Republican Governor of Texas had to cool his heels when his state hit a record 5,000 cases on June 23. Urging people to stay indoors and wear face masks outdoors, Governor Greg Abbott acknowledged, "The coronavirus is serious. It's spreading."
Related news: Trump defends suspending Green Card applications till Dec 31
However, the Governor was taken to shreds in the media, with The Houston Chronicle in an editorial titled, 'Abbott's foolish denial about coronavirus spike is leading Texas into a disaster' argued that the "fine drape of reassurances and wishful thinking revealed a simple truth in the governor's pandemic leadership: there's no 'there, there'".
Politically, Texas is not a small state to be treated lightly and a loss here would undoubtedly deal a major blow to the re-election fortunes of Trump.
The same thing goes to the Florida, the new home state of the President, where the Republican Governor has finally admitted that the sunshine state is witnessing "a real explosion in new cases", especially among the younger residents. It is said that since June 20, Florida has been seeing a sharp rise in daily infections, raising bigger questions of whether this critical battleground state will be able to host the Republican National Convention in August, let along one of the Presidential debates scheduled on October 15 at Miami.
"I can't see it today being hosted with people in the audience. Impossible to predict where we will be on October 15," the Mayor of Miami, Francis Suarez has been quoted in Politico.
Media reports have it that Texas, Arizona, and Florida are among the 26-odd states that have witnessed a surge in COVID-19 infections in the last two weeks.
If the Grand Old Party is going to salvage anything at all, it is in a quick realization that the Trump administration has been going down in opinion surveys, primarily on account of a deadly virus that has taken the toll of more than 121,000 Americans thus far, besides infecting in the upwards of two millions and crippling the economy.
The artificial and shallow argument that somehow the virus is the making of Democrats and that Democratic-ruled states are deliberately delaying the opening up of America has fallen flat on its face by Republican states too facing the wrath of a pandemic that cuts across Red and Blue states to the point of seriously questioning the electability of the sitting President. Trump cannot be in denial for ever!
(The writer was a former senior journalist in Washington DC covering North America and the United Nations)
(The Federal seeks to present views and opinions from all sides of the spectrum. The information, ideas or opinions in the articles are of the author and do not necessarily reflect the views of The Federal)