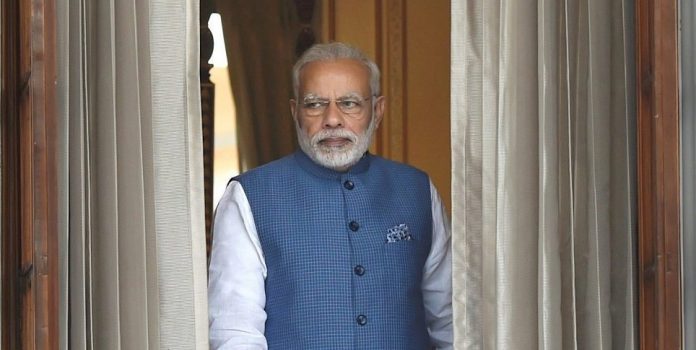 Autocratic leaders at the head of democratic regimes reiterate ad nauseam that a strong opposition is crucial for a healthy democracy. They undermine the opposition at the slightest opportunity, but when it comes to paying lip service on the need for a vibrant adversary, there is no holding back.
In almost eight years that Prime Minister Narendra Modi has been in office, the institutional space for opposition has whittled down – first by denial of the recognition as opposition party because the Congress won fewer than the number of seats required in Lok Sabha to be duly 'recognised' as 'official' opposition party, and later by undermining parliamentary procedures that provided space and opportunity to flag and debate issues and eventually mount pressure to change government policy.
Despite strong-arm tactics, space remains for opposition although this may not always be within the party system, as evidenced in Modi being forced to repeal the three farm laws last year and previously in 2015 when he withdrew the land acquisition bill.
Since 2014, while the current regime has left no stone unturned to marginalise the opposition, leaders of various parties that have potential to challenge to the Modi/BJP combine have also made little effort, singly or together, to remotely pose a threat to the government.
Modi's campaign against opposition parties is erected on four pillars. One, they are all dynasts. Two, they are corrupt and enabled pilferage of resources earmarked for the poor in the past whenever they got opportunity.
The third accusation against opposition parties is that they do not have a coherent vision of the future and their existence – even alliances they forge – is based solely on 'opposition to Modi'.
Also read: BJP steps down from high moral ground with Dhami's return as Uttarakhand CM
Fourthly, they work against national interests and in collusion with 'enemies' of the nation, based outside India, as well as within it. The majoritarian character of this thrust is not spelt out by leaders at the top of the hierarchy directly, but is permitted by the foot soldiers – hijab, meat ban during navaratra, Friday prayers in open spaces at the moment, and the temple-mosque narrative along with a few other 'mega projects' on a recurring basis.
Accusation No 1 is most 'reasonable' sounding to linear minded. Barring the now marginalised communist parties, Aam Aadmi Party and may be a few other smaller ones, principal leaders from most parties are either from political families or are perpetuating a new one. Naveen Patnaik is an oddity among dynastic politicians for he is not working towards perpetuating his lineage. In the opposition space, virtually every split has meant the emergence of a new political dynasty, for instance several offshoots of the once united Janata Parivar are now family-led.
The presence of leaders from political families at the helm of most opposition parties enables Modi to not just mount an offensive on this issue, but also provides a way to obscure the fact that the BJP currently has a massive contingent of leaders – including in the Union cabinet, who were preceded in the party by either their father or someone else from the previous generation. It also actively woos dynasts from other parties, notably the Congress.
The charge of opposition parties being corrupt and devoid of plank besides fixated opposition to Modi are matters of perception and barometer of the BJP's success in successfully marketing its hypothesis. The party has usurped the role of the principal corruption buster by leveraging the alleged 2-G scam, which after due investigations turned out to be an exaggerated campaign.
Opposition parties failed to capitalise on what can be presented as 'failures' of the BJP and non-delivery of 'promises', be it 'return' of black money or deposition of the much-touted jumla of ₹15 lakh in bank accounts of every poor. Instead of levelling accusations for which legitimate grounds exist, the opposition has limited itself to issuing denials on charges against them.
Electoral bonds, introduced by this regime, are universally considered to be the prime distorter of electoral democracy. Opposition parties have been unable to demonstrate that BJP's claims of being incorruptible are hollow in the face of a system that enables the party to funnel possibly unaccounted money into account books and making it legitimate.
Opposition parties need to draw a few lessons from the distant past, when the Congress was the dominant political party after independence when it was projected as the inheritor of the national movement. Politically rightwing parties, Jana Sangh, Hindu Mahasabha and others of their ilk, considered freedom 'distorted' because their vision of the nation differed from the Nehruvian. But for much of 1950s and 1960s they cast their ideological perspective aside and forged tactical alliances with other parties despite not seeing eye-to-eye on most issues, save one – voting the Congress out. Like the opposition parties now who play the soft-Hindutva card, these parties then did not play the quasi-Nehruvian game, instead picking on specific issues to protest.
Rahul Gandhi recently taunted Mayawati and made public an offer he claimed to have made in private. The BSP leader retaliated with a different set of barbs. If Gandhi felt that taking the potshot at her was warranted, the 'offer' was then dishonest. Either way, the exchange benefited no one but the ruling party. In an exchange with journalists of a newspaper, former editor/journalist/union minister, Arun Shourie served a reminder: "Gulliver was brought down by Lilliputians." It will serve only the BJP's cause by not making efforts to enhance the value on the Index of Opposition Unity.
The principal accusation against Modi, even within his party – yes, there are murmurs inside – is that he tramples on dissent of any form. In a telling blog in April 2019, former party president LK Advani reminded party workers that its core values included commitment to "independence, integrity, fairness, and robustness" of state institutions. He added, for the party, the order of precedence was always "nation first, party second, and self, last". Previously in 2015, along with other veterans, he bemoaned the absence of inner-party democracy.
In the 1980s and early 1990s, when the Congress reigned supreme and opposition to it was beginning to coalesce around several parties, the BJP carved a niche for itself by promising to be a 'party with a difference'.
In eight years, people might have accepted the BJP's majoritarian perspective to a great extent, but their fatigue – as evidenced in the verdict in Uttar Pradesh – is put aside by them because they perceive absence of a 'real' alternative.
Any single challenger, or a group of them, can expect backing for a chance at power at the union level and not merely be limited to states, only when they are different from Modi in basic orientation.
Also read: BJP's two most powerful leaders caught in a tense power triangle
Even Modi is aware that the primary spirit of the people of India is democratic. That's the reason for repeated invocation of the D-word. Despite the periodic endorsement of 'greater discipline' and 'curtailing rights' while 'emphasising' citizens' duties, Indians are protective about their right to make choices.
But, to be seen as a provider of this, opposition parties have to be visibly different from Modi and the BJP. The Congress's accusation of Modi destroying the party and the country's democratic culture runs thin in the backdrop of the manner in which the party leadership (read family and their cohorts) continues to treat the G-23 letter writers as internal matter.
This is true for every political party from Arvind Kejriwal to Akhilesh Yadav and K Chandrashekar Rao. Accusation that Modi is dictatorial in style can only stick when opposition leaders are not pale copies of the prime minister.
The BJP under Modi is not the 'different party' it promised to be. Opposition parties have to 'steal' that tag from it and work in tandem with one another, the way BJP did between 1998 and 2004 when allies, too, often cocked a snook at the party leadership of the time. To take on a 'decisive' leader, one has to be 'accommodative' – the reverse image of him, not a photocopy.