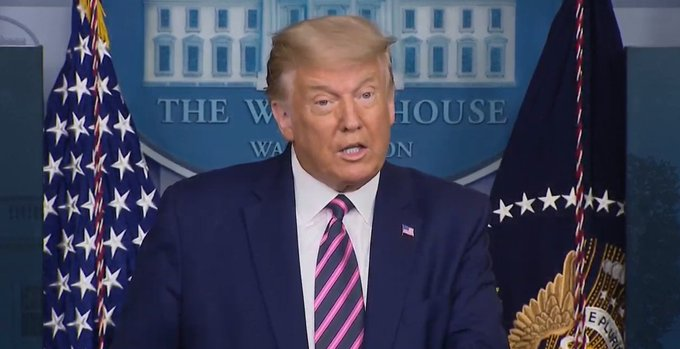 It seems to look like an eerie ending to a horror or nail-biting suspense movie — the doors are slowly shuttering, the burning lamp is in its final stages with the villain sitting alone ruminating the final few moments. No one is able to guess the next scene, the visualisation left to one's own imagination. That is what the 2020 American election looks like; and for a student of history, political science or international relations, it would be a throwback to the first days of August 1974 — Richard Nixon, the first American President to leave in disgrace, thinking aloud with just two or three closest aides on the next steps. A beaten up, tired, and often under the influence of alcohol, Nixon created a scare among aides and close family members of what he might do to himself. 
At one point, Nixon turned to his chief of staff, a former four-star general, Alexander Haig and said, "You fellows, in your business, you have a way of handling problems like this. Somebody leaves a pistol in the drawer… I don't have a pistol." 
Related News: Trump and Biden move along but in different ways
A stunned Haig and other aides made sure that nothing was available to the President in the vicinity of the Oval Office and the White House, including pills and tranquilisers that Nixon was popping all too frequently in a depressed state of mind. Soon, close relatives of the 37th President started to worry that he was losing it after they saw him talking to pictures and portraits on the walls of former presidents inside the White House.
Fortunately for President Trump, he does not have that alcohol habit for he is a teetotaler, probably the only thing he shares with his bitter Democratic rival Joseph Biden. He may not have shaken off his poison, venom and boorish behaviour, but associates and friends of the President are indeed worried about him, his reclusive behaviour in the past week and continuing an absolute aura of denial to what is happening around him. One of the final counts has Biden with an unassailable 306 electoral college votes with the President at 232; Georgia and Arizona have gone to the Democrats, and North Carolina stays with the incumbent. Cases are slowly being tossed out from courts, but still a defiant Trump insists he has won and refuses to concede. He never will even while leaving town eventually.
Historians and political scientists will say that if there is something common between Nixon and Trump, it is their paranoia of things, mostly imagined. Nixon was a brilliant politician — he entered politics in the house of representatives from California at the age of 33 and very nearly beat John F Kennedy in the 1960 presidential election. He would have won the 1972 election hands down, but the paranoia of what the democrats were up to made him break into their Watergate headquarters and then get caught with his own taping system in the Oval Office. And President Trump was paranoid in a different sense — essentially afraid of his own shadow, inherently distrustful of aides and advisors, worried about the machinations of the "deep state", that the entire world was after him to the point that even people who were long dead had lined up and voted on election day for Joe Biden. In an election where close to 160 million people voted, Trump refuses to acknowledge that Biden, aside from winning the electoral college vote, also did better than him by five million-plus in the popular vote.
But the doors are closing and the walls are coming up for the incumbent President who has barely two months left in office. From the time counting ended on election day, the lamp was never bright for the President who went on to bogusly claim that he had won, knowing fully well that this was an unmitigated lie intended to rouse his hard core supporters and perhaps egg them on to the streets. And barring the die-hard Republicans who are hanging on to his coattails, the sober ones have started seeing the writing on the wall and are urging the President to gracefully and graciously give up. As in the case of Richard Nixon, where his two daughters were urging him to fight and his sons-in-law advising him otherwise, Trump's family is divided: his two sons want him to go all the way, but, apparently, his daughter Ivanka and son-in-law Jared Kushner are seen to be measured, pressuring him to see reality.
Related News: Trump's defeat reinforces moral of the good vs evil story, for now
Much to his consternation, Trump is seeing his fellow Republicans in the Senate calling on the White House to allow for a peaceful transfer — transition is one thing and a legal fight is different, some of them have maintained. And people like Senator James Lankford, Oklahoma Republican, could not have been more blunt in their observation: the 36-day impasse in 2000 by way of a legal tussle between George W Bush and Al Gore left its mark in the 9/11 attacks some nine months later; it cut into the preparedness of the United States, it is maintained. In the absence of normal transition, the bi-partisan Commission concluded that this had " hampered the new administration in identifying, recruiting, clearing and obtaining Senate confirmation of key appointees". 
With Trump refusing intelligence briefing to the President-elect and his administration unwilling to extend basic courtesies for the transition process, key presidential allies like Senators Lindsey Graham, Chuck Grassley and John Thune have lined up behind Senator Lankford's thinking. And yet another big blow has come from Ohio's Republican Governor Mike Dewine. "… we need to consider the former vice-president as the President-elect", said the governor of a state that Trump has just won. Stressing that America needs to come together as a country, Dewine said, "I am worried about this virus. I'm not looking at what the merits of the case are. It would appear that Joe Biden is going to be the next President of the United States."  
Frustrating to Democrats and Republicans on Capitol Hill is that the Trump White House and administration are refusing to learn the lessons of 2000, and that the transition should proceed. "I think we ought to be cooperating. I think you can cooperate with a transition — a peaceful transition — while also contesting in appropriate legal ways," Republican Senator from North Dakota Kevin Kramer has said. But if the Grand Old Party members are trying to eke out a safe playing area against the backdrop of the January Senate run-offs in Georgia,  that has not gone unnoticed either. Democratic Minority Leader Senator Chuck Schumer has scolded Republicans for casting doubt on the elections only out of a "fear" for Trump. "These Republicans are all auditioning for profiles in cowardice," Schumer said.
Related News: Donald J Trump: A drowning man desperately looking for a straw
The endgame for Trump may be some distance away as even his legal team and lawyers are supposedly having second thoughts. Many things happened between August 7 and 9, 1974, one of them being Nixon's discussion with his confidantes Alexander Haig and Ron Ziegler, his Press Secretary. In discussing the finer points of what a resignation speech should look like, Nixon looked up to his two close aides and is said to have remarked, "Well, I screwed it up good, real good, didn't I?" Any bets on what President Trump would have to say? 
(The writer was a former senior journalist in Washington D.C. covering North America and the United Nations.)