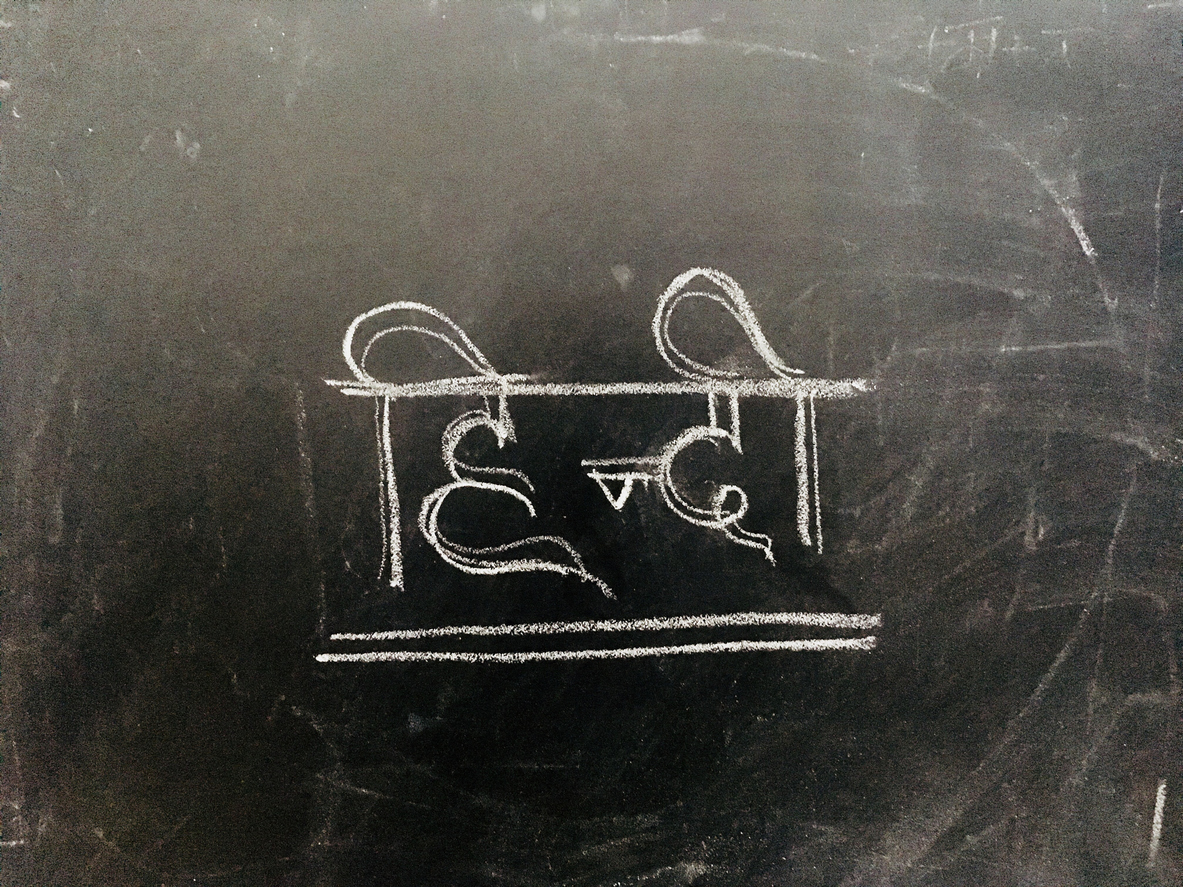 Sudeep-Devgn row lays bare language limitations, darker side of social media
A short video clip of actor Kichcha Sudeep set the social media on fire this week resulting in an intense debate on the sensitive language issue.
At one level the debate was trivial and therefore one might be tempted to shoot the messenger and the platform, but at another level, it managed to bring out facts that would have been normally missed out by the people.
It all started with Kichcha, perhaps exuberant by the unprecedented recent box office hit of south Indian movies, especially KGF-2, declaring "Hindi was no more the national language."
Also read: National language row gets political; Karnataka CM backs Sudeep
The fact is Hindi was never a national language. It has been the official language of the Union government along with English.
Since the actor had no written script he ended up with gibberish. Perhaps what he wished to convey was that the dominance of Hindi filmdom was over and it has been shattered by movies made in other Indian languages.
Ajay Devgn's response from Mumbai seems to betray his anxiety over Bollywood losing its dominant status. He said, "Hindi was and will remain our mother tongue and our national language".
What he forgot is that the Indian Constitution recognises 22 languages and Hindi is one of them. However, Hindi is privileged as it is the official language of communication of the Union government. Other Indian languages too are official languages but are restricted to their individual states or regions.
Also read: Is Hindi national language? Actors Sudeep and Ajay Devgn slug it out on Twitter
He certainly needed to make a distinction among mother tongue, official language and the national language. As far as mother tongue is concerned it varies. For instance, Hindi may be widespread in the Hindi heartland but Brij, Awadhi and Bhojpuri are distinct languages spoken in the same region and one is not even talking about India's thousands of dialects.
India has no national language and it is not unusual. Very many countries in the world do not have national languages, say for instance the United States that represents the most vibrant democracy of the globe.
Once the two film stars crossed swords on social media, television channels ran with it. The politicians, not one to be left behind on a juicy controversy, followed suit. Omar Abdullah reminded everyone from Kashmir that India was a land of many diversities. Politicians from Karnataka, who see an election next year, jumped at this opportunity and hailed Kichcha and his statement.
Some news channels went ahead to draw a false equivalence between Hindi and English. One anchor suggested that, "since 44 crore Indians speak Hindi and only 10 crore were proficient in English, wasn't the time ripe to declare Hindi as the national language?"
What he conveniently forgot is the fact that English was retained as a link language over Hindi because all Indian languages are seeking an equal status at par with Hindi. In other words all Indian languages are seeking official status to be recognised as the language of the Union government.
With the growth of artificial intelligence and translation software, it is now possible to communicate simultaneously in many languages. If the government applies its will the language row could be sorted out by giving equal official status to all the languages. But it is unlikely as this comes in the way of the current regime's one-nation-one-language theory.
The European Union has partly solved this problem by offering simultaneous translation in 24 languages for its meetings. The Indian Parliament offers live translation between Hindi and English. Members, who wish to speak in their mother tongue, can give advance notice but translations are available only in English or Hindi.
The Kichcha-Devgn episode reveals the limitations and the darker side of the social media where many of its users frequently fall prey to disinformation and become active participants. The propagation of a point of view, howsoever faulty it might be, is too alluring to resist. The social media by its very nature promotes stardom by defining such people blithely as "influencers."
The truth is that language is too much of an emotive and sensitive issue to be left to the interpretation of cine actors. It would be instructive to remember that the language and identity issue had caused a civil war in neighbouring Sri Lanka. India too has witnessed its own strifes in the 1960s.
In the final analysis, movies from southern states such as RRR, Baahubali, Pushpa, KGF and KGF-2 are the new flavour. They must be enjoyed on their merit. The dominance of these movies should not hurt the Hindi cine world, it only compliments the entertainment industry as a whole. The audiences do not make these false equivalences. A change can not be stopped or wished away.