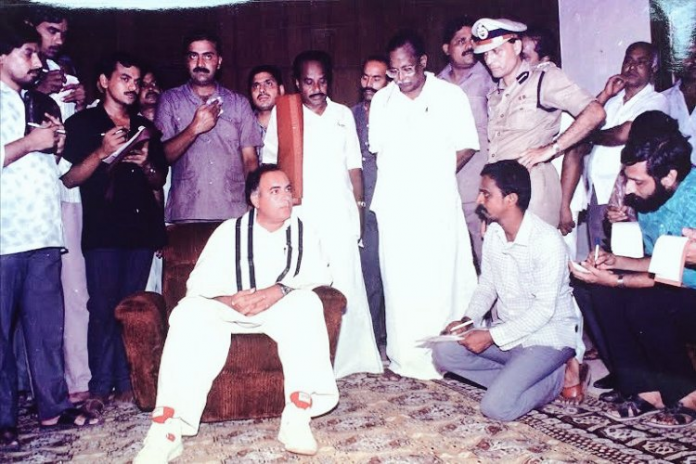 The assassination of former Prime Minister Rajiv Gandhi  at Sriperumbudur in Chennai on May 21, 1991, impacted the election process only partially as nearly half the electorate in the country had already voted.  Polling was held in the second phase after a delay of a few days post-assassination, and therefore it could be said that the Congress derived only partial benefit from any sympathy wave.
Tamil Nadu was one of the states where the Congress made a clean sweep in the elections to the Lok Sabha and the state Assembly which were held simultaneously in June 1991. However, as the nominations had already closed and there was a mere postponement of the dates, the Congress did not derive the full benefit of the sympathy wave. It was in alliance with the AIADMK, and the latter was a major beneficiary of the assassination. With the AIADMK being allotted two-third of the Assembly seats, the AIADMK could get a majority on its own, which might not have been the case if the assassination had not taken place.
Had fresh elections been ordered throughout the country including for the first phase, the Congress might have secured a majority on its own. Instead, it had to be content with coming close to the majority mark, and P V Narasimha Rao formed a government with the help of some allies. The Congress won 244, and cobbled up a government, roping in new allies as well.
Even in States which went in for polling after the assassination, there were states like Tamil Nadu where the Congress did very well, but it was not as if the Congress swept the polls throughout the country. In some States, the Congress did slightly better in the second phase as compared to the first one.
However, most opinion polls in the country had already declared (before the assassination) that the Congress was expected to make a comeback and would form the next government. In that sense, the assassination of Rajiv Gandhi probably got them a few extra seats.