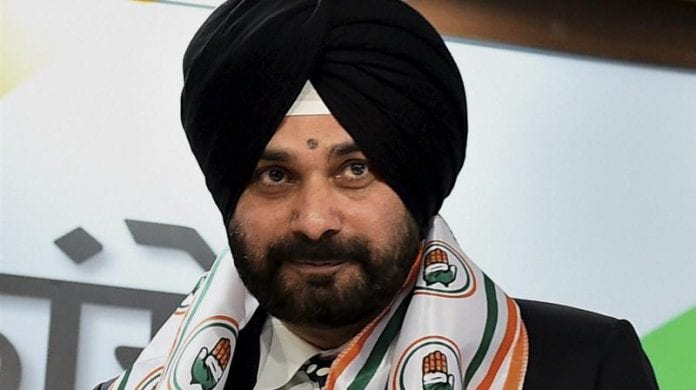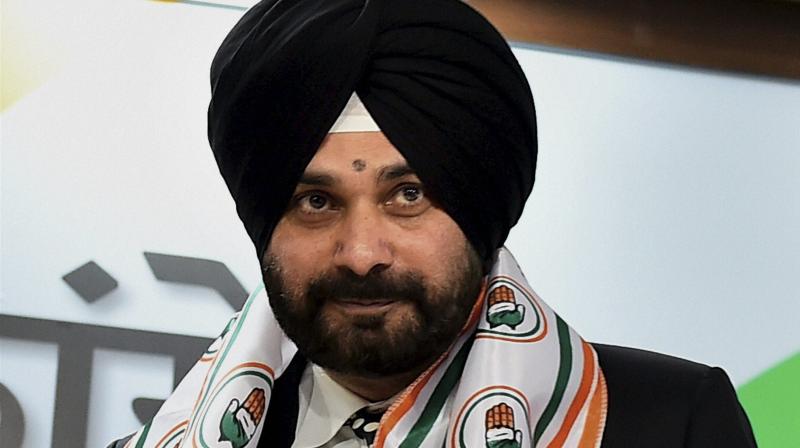 If Navjot Singh Sidhu were a brand, spinning a tagline for him would have been a cinch for copywriters. Without a shade of doubt, without a breath of dissent, the choice would have been unanimous: Le phad (Punjabi for I quit).
Because, le phad, is what Sidhu does every few months. Le phad is what Sidhu says every time his ego is hurt. Le phad, as Lokmanya Bal Gangadhar Tilak said in a different context, is Sidhu's birthright and he will, as another popular catch line goes, just do it.
On Sunday (July 14), Sidhu announced that he had once again exercised his aforementioned birthright by saying le phad to the Congress president, whoever that person is at the moment. Sidhu tweeted a copy of his resignation, dated June 10, as evidence of his nth le-phad moment.
The resignation didn't come as a surprise. What's really shocking is that it took him so long to quit. For, Sidhu is known to jump out of the crease and hit it out of the park every time an opportunity is tossed up at him. And, over the past few months, he had been given plenty of opportunities.
Truth be told, Sidhu was never made to feel welcome in the Punjab Congress. First, when some people — mostly Sidhu and his namesake wife — said that he could be groomed as the next chief minister and be made Captain Amarinder Singh's deputy, the sensitive sardar — we'll come to that word again later — was given lighter portfolios in the Congress government after the 2017 victory.
Then, every gesture of his was magnified into a controversy. If he laughed on comedy shows, his rivals cried that his participation amounted to dereliction of duty. If he went to Pakistan, invited by its Prime Minister Imran Khan for his oath-taking ceremony, he was labelled anti-national. And, if he advocated peace and restraint, he was derided as an anti-national whose sympathies lay elsewhere. And, if he hugged a Pakistani general out of courtesy, Sidhu was called a traitor, no less.
On the sidelines, his wife was sent to the margdarshak mandal (retirement home) of the Congress. First she was denied party ticket from Chandigarh during Lok Sabha polls and then asked to volunteer as a guinea pig by contesting against either Harsimrat Kaur or Sukhbir Singh Badal.
Then, as Sidhu campaigned for the Congress across north India as one of its star speakers, his entry was banned in his own backyard Punjab through some clever election scheduling. And finally, he was put in place by Captain's decision to anoint Sunil Jakhar, the Congress candidate from Gurdaspur, as his heir apparent, the next chief minister of Punjab.
You've got to feel for Sidhu. After all, there is so much an ambitious person and his ego can take. As HH Munroe explains in his hilarious tale about Mrs Peckletide's Tiger, there are limits beyond which repressed emotions become dangerous.
In Sidhu's case, unfortunately, these limits, like a small target set by a team batting first, can be breached easily. For Sidhu is a poignant mix of ambition, impatience, impudence, ego and sensitivity. In short, he is a man with a short fuse and a fast timer. He is a ticking bomb that can be set off easily, most of the time on himself.
Sidhu's impatience and impetuosity are legendary. Except for batting against quality seam bowlers, on wickets that offer pace and bounce, Sidhu has been known to get on with it. The only time his pathological impatience helped him was arguably in the 1987 World Cup when he notched up big 50s, huge sixes and a healthy strike rate. Apart from that, his style and technique have largely hobbled him.
Consider his history of le phads.
On the cricket field, Sidhu derailed his career by walking out of the 1997 tour of England, rebelling against the then captain—notice the trend—Mohammad Azharuddin. The pretext, as rumour has it, was his inability to deal with slurs and insults.
As a commentator, Sidhu rubbed many stalwarts and the BCCI the wrong way with his sharp, acerbic, no-holds-barred comments. The heartburn caused by his comments, it is rumoured, made many cricketers tell broadcasters that they would pay the consequences if Sidhu were not packed off.
In politics, he first took on the Badals. This antagonism led to his eventual exit from the BJP, in spite of winning successive elections from the seat of Sikhism—Amritsar. Once out of the BJP, he tried to go it alone by forming a front with the Bains brothers, the Robinhoods of Ludhiana, and former hockey star Pargat Singh. Somewhere between going solo and quitting the BJP, Sidhu also tried to become the CM candidate of the Aam Aadmi Party. Finally, when his ambition was thwarted everywhere, he joined the Congress, only to get into altercations and ego clashes with Captain, a process that culminated in another inevitable tryst with his le-phad moment.
For all the tragedies and disasters in cricket and politics, the irony is that Sidhu played the longest innings on a comedy show. Many would argue that his single biggest contribution to India is the trademark, thoko taali (his call for applause), not the runs he scored on the pitch or the points he made in politics.
For a serious politician, a batsman with the biggest contribution to the 1987 world cup, being remembered as a jester is a tragedy. But, strange things can happen to people who take rash decisions in the pursuit of ambition, for boosting their ego and hubris.
Life has a strange way of saying le phad to those who don't value perseverance, patience and pragmatism.