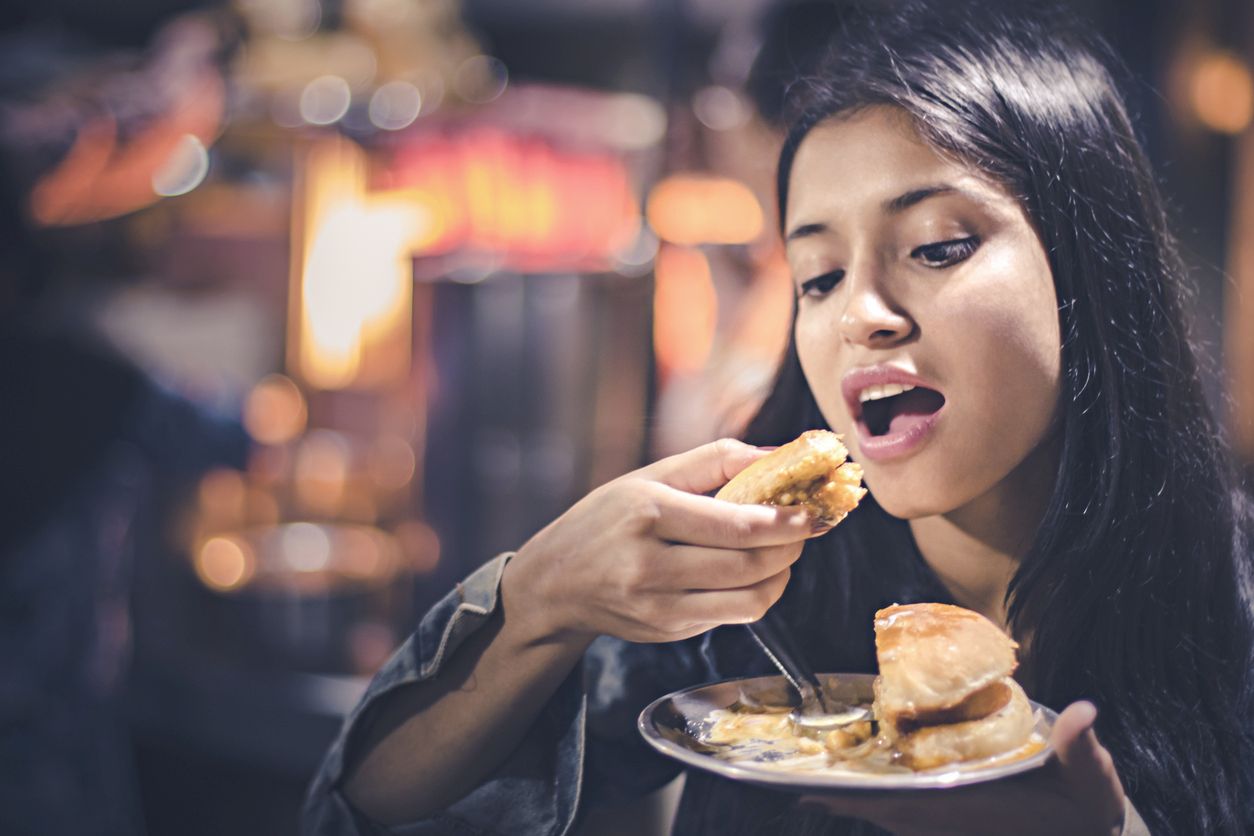 How FSSAI's warning to junk food makers is mere shadow-boxing
The Food Safety and Standards Authority of India (FSSAI), the country's apex food regulator, appears to be running around like a headless chicken when it comes to dealing with junk food. Its actions and words don't match with regard to its stand on food products considered unhealthy. The regulator has been preaching about eating right and nutritious food, but in effect it continues to do serious business with junk food makers. It appears FSSAI is actually shadow-boxing food companies over junk food, and fooling the consumer in the process.
Censuring on paper, collaboration in real
The authority recently issued a press release expressing concern over "irresponsible advertising and marketing by food companies" in the context of an advertisement issued by a burger company projecting its unhealthy products as a substitute for vegetables. "Such advertisements are against national efforts for promoting healthier and right eating habits, especially in the children from a young age, with the aim to ensure safe and wholesome food for them so that the kids feel better, grow better and learn better," the release read. Such claims are considered a violation of Food Safety and Standards (Advertising and Claims) Regulations, 2018.
While one will have to see how serious the authority is about cracking down on this particular food company and others involved in similar advertising, the action is only half a step. This is because the authority itself is indirectly and directly promoting junk food brands through its so-called "national effort", initiatives and PR exercises. By partnering with the very food industry it is supposed to regulate, the regulator is giving legitimacy to marketing and advertising of junk food by these companies. FSSAI's highly hyped up 'Eat Right India' campaign is one example.
Also read: FSSAI slaps notice on McDonalds for disparaging advertisements
If this campaign is going to be run with chief executive officers (CEOs) and marketing heads of junk food makers rubbing shoulders with the health minister and CEO of the regulator, what public health message does it send? If the CEO of FSSAI is serious about promoting healthy food, he should be talking and sitting with health advocates and not food industry corporates on bodies like Food and Agriculture Centre for Excellence of the Confederation of Indian Industry. Otherwise all his words would only amount to paying lip service to 'eat right.'
Can corporates teach us to 'eat right'?
Some partnerships of FSSAI to promote "nutritious food" are deeply problematic. A couple of years back, the authority had taken up with fanfare a programme to train street vendors in health and hygiene practices. Now this programme has been quietly passed on to food companies. Coca Cola is going to 'train' 50,000 street food vendors across the country over the next three years. The company says it will leverage its "bottling plant network" in Uttar Pradesh, Maharashtra, Andhra Pradesh, West Bengal, Chandigarh, Punjab, Chhattisgarh and Delhi NCR for the purpose. Earlier, Nestle had conducted a similar programme with street vendors. In one stroke, FSSAI has given Coca Cola free access to a market of millions of consumers across the country who depend on street vendors for affordable meals. Why couldn't FSSAI run this training on its own or with the help of NGOs and organisations of street food vendors? Why Coca Cola? Is this company the only source of health and nutrition information in this country? Does not co-branding of an official FSSAI programme with Coca-Cola amount to promoting junk food?
Similarly, Hindustan Unilever Limited – another knowledge repository on 'healthy food' – has been entrusted by FSSAI to give 'eat right' lessons in educational campuses and large IT campuses in the country. If FSSAI is allowed to continue playing with the health of our people this way, soon all the junk food companies will be in our schools teaching kids virtues of ultra-processed 'health and nutrition.'
Also read: More junk food and little activity: Why TN adolescents stand risk of NCDS
The legally mandated job of the food regulator is to fix stringent food safety standards, enforce them ruthlessly and penalise those who do not comply. Instead of executing this in an open, transparent and expedient way, the authority is playing in the hands of the food industry and is having some fancy notions of self-regulation. That's why it has got the food industry to pledge reduction in salt, sugar and fat content in their products. The so-called voluntary pledges from industry FSSAI is touting on its website are not worth the paper they have been signed on. It is time, the authority gets down to doing its business – regulation.
(The author is a Delhi-based journalist)