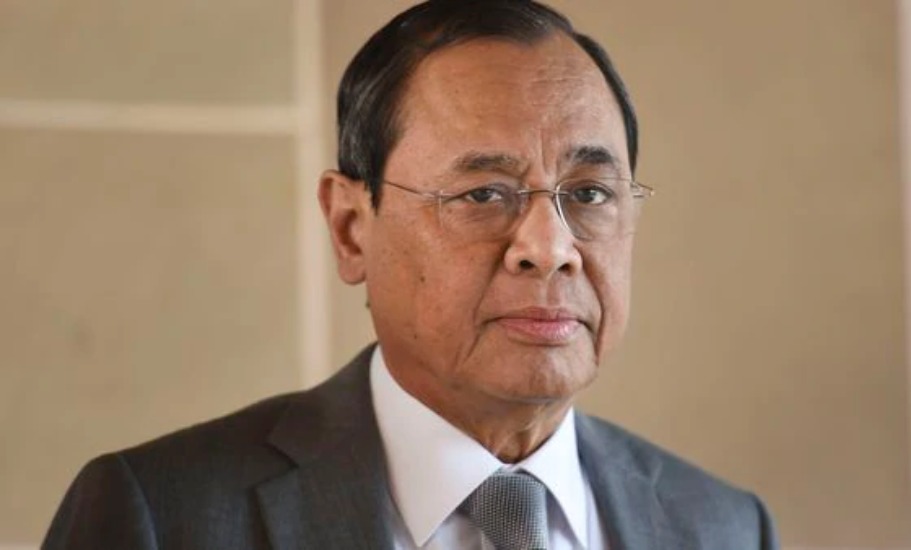 The nomination of Justice Ranjan Gogoi, former Chief Justice of India (CJI), as a member of Rajya Sabha by the President of India appears to have been well worked out by both the incumbent and the Union government. Expectedly, this appointment has raised an enormous controversy considering the context in which it was done. In the normal course such appointments should have gone unnoticed. However, the context in which such an appointment has been made raises more questions than answering them.
On his part, Justice Gogoi who was the 46th Chief Justice of India announced that he would make his views known after taking oath as a member of the Rajya Sabha. With this kind of a prompt rejoinder coming from him, it is amply clear that he had anticipated such a backlash. More importantly, he seems to have been prepared (perhaps briefed) to deal with it as well.
This steadfast approach of the former Chief Justice of India towards his elevation to a political arena seems to be in the making for long time. Although he demitted his office on 18 November 2019 after overseeing, in his thirteen month stint as CJI, a slew of verdicts (from Ram Mandir, Rafale and others) that went largely in favour of the government of the day, no one within or outside the legal fraternity went that far to doubt the objectivity and the veracity of those verdicts.
Advertisement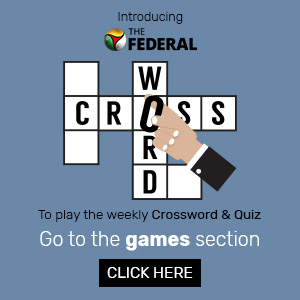 With this acceptance of the nomination offered by the Government whose fate in many of his verdicts he decided few months ago, his objectivity and impartiality is being doubted. Above all, with this act of acceptance Justice Gogoi has rekindled the debate on his questionable legacy as a judge and CJI.
That apart, this acceptance of nomination within few months of his retirement is sure to challenge and erode the faith people reposed in the highest echelons of justice.
The famous quote as repeatedly mentioned in the judicial parlance with regard to justice delivery system as propounded by one of the well-known English judges many years ago that "justice should not only be done, it should seem to be done" is a threshold that cannot be met easily. There are facts and legal formulations on one side to be applied.
On the other, there is a perception challenge that every court that matters will have to battle. This battle is a continuing one and it invariably extends beyond one's retirement. Some judges who are extremely conscious about this perception challenge have categorically rejected any such government offer.
This perception battle takes place at every stage of justice delivery system. As we all know, at the lowest ebb of justice delivery system this high threshold of objectivity gets beating all the time and the people get exasperated with it. This is quite well known. But, if this happens repeatedly at the level of highest justice delivery system with patchy application of substantive and procedural norms there is going to be a stinging criticism of such an application.
Keeping this perception quagmire aside, it could be safely asserted that this nomination is perfectly within the domain of constitutional and legal framework. Under Article 80 (1) (a) of our Constitution the President has the prerogative to nominate a member to the Rajya Sabha based on the stature, calibre and experience of the candidate.
In this case, it seems perfectly fine that Justice Gogoi with his long and illustrious career as a legal luminary and former CJI should fit the bill. It is also fact that when the President of India nominates he does so on the basis of the recommendation of his government which he cannot usually refuse under the constitutional scheme. In the present scenario, overthrowing of any of the recommendations of his own government by the President is completely far-fetched.
The argument put forward by Justice Gogoi that this offer of nomination came from the highest office of the President and that for that reason it is an honour for him to accept the same, therefore, is completely hollowed. Finally, it is the Government that seems obliged by his decisions is making this offer of nomination.
The major problem with the nomination of Justice Gogoi is not about the nomination per se. Any former CJI of the Supreme Court by virtue of his or her office and calibre is entitled to this nomination.
This is not the first time that such appointments or nominations have been made. Many of the Supreme Court and High Court judges, be it V. R. Krishna Iyer,  Ranganath Misra, Bharul Islam and several others had their political leanings and got elected to Rajya Sabha after considerable cooling off period.
Even at that time, the government of the day, played its part to browbeat judiciary to accept such postings and it should not be considered as less irrational in terms of perception it created.
However, as mentioned above, this nomination has to be seen in the context of the notion of perception it is creating. In fact, the latent ripple effect of this nomination is being felt on the far reaching judgments that Justice Gogoi delivered or to put it little bit more precisely, ensured that he delivered these judgments within the time frame he created for himself.
Did he create `conducive conditions' for discharging these judgments (all these judgments are now well-known) to favour a specific political landscape? These are, no doubt, difficult questions that operate within the overlapping realm of legal and non-legal issues.
For all these reasons, this nomination at this juncture appears to a `reasonable' mind to be a quid pro quo.
It could very well be argued that these arguments that are being currently put forward and being debated are too one sided and could be regarded as politically motivated. After all, any one after retirement is entitled to pursue one's own calling and is free to decide his or her future course of action. Even the government of the day should be able to utilize his or her eminence, scholarship and experience to address some of the crucial issues that haunt this nation.
This argument seems plausible in the normal course. But, for the judges of the highest court of this land, in particular for the CJI, the threshold of deciding one's post-retirement avenues needs careful assessment.
Former central minister, and the senior advocate of the Supreme Court, late Arun Jaitely famously stated in September 2012 (as the leader of opposition then almost prophetically that "…pre-retirement judgments are influenced by a desire for a post-retirement job…My suggestion is that for two years after retirement, there should be a gap (before appointment), because otherwise the government can directly or indirectly influence the courts and the dream to have an independent impartial and fair judiciary in the country would never actualize".
While dealing with the post-retirement issues of the Supreme Court judges, it is crucial to look at the nature of judicial power exercised by the Court. These powers, as enshrined in our Constitution, are enormous and in a sense are unlimited. These powers test and preserve every aspect of law passed by the Parliament or decisions taken by the governments from the touchstone of Constitution.
These powers also extend, more importantly, to protect and preserve the constitutional guarantees given to the every person and citizen who is residing within its jurisdiction. The idea of separation of powers, therefore, is a basic structure of our Constitution. We all look towards the Court to exercise these powers when all other options are closed. The court, therefore, needs to be benevolent towards the concerns of citizens when they are pitted against a mighty State.
Therefore, judges of the Supreme Court have a special place in the parlance of our constitutional scheme. It is also to be noted that in more than 50 percent of the cases (of whatever kind) it is the State which is the main litigant before the Court. Even our Constitution drafters, in particular Ambedkar, could not anticipate the might of the State as a litigant while formulating provisions that sought to insulate judges from such post retirement offers by the government.
Government of the day, therefore, will always want to push its agenda even on the judiciary to find its own way. Post-retirement allurements are one way of softening the determination of the judges to be objective and impartial. There could be other kinds of inducements as well. Considering all this, our Constitution-makers spent considerable time in elaborating upon the structure of the judges pay and emoluments.
In some countries, like United States and United Kingdom whose model we follow largely, judges are insulated from these inducements. In United States, for example, the tenure of the Supreme Court judges is for life time.
In the United Kingdom no judge takes up any assignment under the government. Such similar insulations have been made in many other jurisdictions. No doubt, as in any other time, it is a tough time for the judiciary, in particular, the Supreme Court. There is nothing in the Constitution which specifically says anything about the life of a retired Supreme Court judge as to what he should do. It merely says in Article 124 (7) that "No person who has held office as a Judge of the Supreme Court shall plead or act in any court or before any authority within the territory of India." This provision has been widely interpreted by the Court itself. There is a distinction made between posts that are taken up by the retired Supreme Court judges upon their retirement with no cooling period i.e., that fall essentially within domain of some statutory bodies such as National Human Rights Commission (NHRC) or National Green Tribunal and such others.
On the other hand, the apparent political appointments such as this one accepted by Justice Gogoi or the Governorship accepted by Justice Sathasivam should go through a minimum cooling period.
The pendulum of integrity and discretion in the context of justice system should move cautiously. If that does not happen, it is sure to erode the credibility of the justice delivery system thereby affecting one of the pillars of our constitutional set up.
(The author teaches at the Centre for International Legal Studies, School of International Studies, Jawaharlal Nehru University, New Delhi)
(The Federal seeks to present views and opinions from all sides of the spectrum. The information, ideas or opinions in the articles are of the author and do not reflect the views of The Federal)