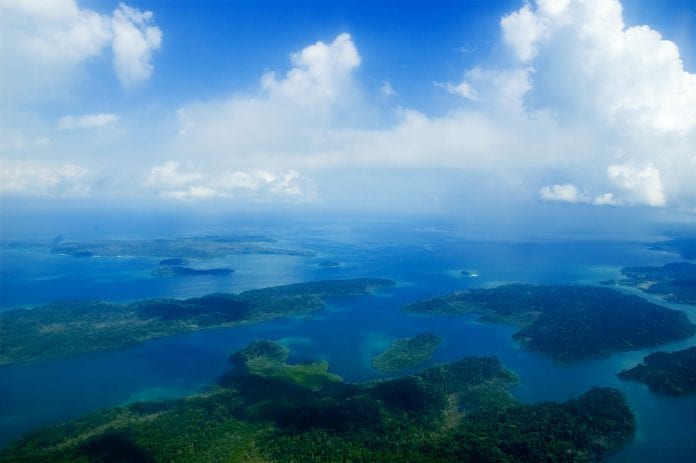 The recent Galwan episode and the aggressive Chinese activities along various points on the Line of Actual Control have indeed shocked the nation. One possible way to get China to restore 'status quo ante' in the mountains could be to apply a counterforce on the Peoples Liberation Army Navy (PLAN) in the Indian Ocean Region (IOR), where India is in an advantageous position.
Frontline warships ships of the Indian Navy (IN) have been deployed on mission-specific tasks to keep an eye on PLAN units which may ingress into the IOR mostly through the Malacca Straits. The strategic Andaman and Nicobar Islands, which dominate the Malacca Straits, and India's only tri–Services command base there put China at a disadvantage. Naval P8i Boeing surveillance aircraft now endeavour to track each and every PLAN ship and submarine as it emerges in the IOR.
China today imports 80 per cent of its crude oil requirements from IOR to fuel its burgeoning economy. This is sourced mainly from West Asia and West Africa through various chokepoints such as the Hormuz, Gulf of Aden and Cape of Good Hope, which then voyages east and exits the IOR through the Malacca straits. A large component of this long logistic tail falls within easy striking range of the IN given India's geostrategic location, and hence China's 'Malacca Dilemma'.
The PLAN sensing its blue water limitations in protecting its trade used the advent of piracy off Somalia in 2008 to garner experience for distant operations and to influence countries across the globe. It sent a three-ship anti-piracy taskforce to the Horn of Africa in rotation, which it continues to do so to this date, with the 35th Task Force in the station. Thereafter in 2014, it started its submarine deployments in the Indian Ocean with both conventional and nuclear submarines undertaking port visits in our neighbourhood, including to Karachi and Colombo, which was intended to send a strong message to India.
Earlier in a bid to shape the maritime domain to support its trade routes in the IOR, China initiated defence and civil cooperation with countries like Pakistan, Bangladesh, Sri Lanka and Myanmar, often called the 'String of Pearls', and launched the 'Belt and Road Initiative'. Gwadar in Pakistan could be militarised if media reports are credible and the China–Pakistan maritime nexus could make things difficult for India in the future. Besides, Hambantota in Sri Lanka is already a Chinese territory. China's first overseas logistic base at Djibouti is being expanded and modernized into a fully operational naval base capable of accommodating an aircraft carrier.
Prime Minister Narendra Modi responded in 2014 to the Chinese surge by redesignating the 'Look East' Policy as 'Act East' Policy. The articulation of the 'Indo- Pacific' policy and activation of the 'Quadrilateral Security Dialogue' also called QUAD, which constitutes the US, India, Japan and Australia, aims to check the influence of the Dragon.
Related Opinion: Unless border dispute is resolved, expect more Galwans
But the Chinese surge and creeping encroachment continues. Chinese trawlers in their hundreds often fish on the fringes of Indian Exclusive Economic Zone (EEZ) and some of them may also be involved in intelligence gathering. An officiating Chinese ambassador speaking at a seminar in New Delhi in April 2016 had said ominously "someone could challenge the ownership of the Andaman islands in the future".
Not surprisingly, in December 2019, Chinese research ship Shiyan-1 was observed operating in the EEZ off Port Blair, possibly carrying out hydrographic and oceanographic survey to support PLAN submarine deployments and the IN had to ensure its departure. Today, there are at least about 8-12 PLAN ships, submarines and research ships in the IOR at any given point of time.
Therefore, after the standoff along India's northern border, China could well cast its eyes on the Andaman & Nicobar (A&N) Islands next, considering the crucial importance of the Malacca Straits in Being's maritime strategy. For India, the islands are a bulwark against any Chinese misadventure and could be a springboard into the South China Sea (SCS) with adequate augmentation of the A&N Command.
Therefore how does the IN which is severely handicapped by lack of submarines and anti-submarine warfare helicopters counter the PLAN? Clearly India will have to adopt the same deception, obfuscation and aggressive intimidatory tactics that China uses in the SCS against her neighbours. Indian military aircraft can run circles around Chinese warships and IN warships could challenge, harass and tail them vigorously.
Related News: A look back at Chinese intrusions along the Line of Actual Control
The boarding and search of even a single Chinese merchant vessel, by suitable interpretation of maritime law, would send the right message to China, which in any case does not respect International Maritime Law. Similarly, Chinese trawlers engaged in illegal activities could always be arrested or sunk accidentally. In 2017 China had confiscated an Unmanned Underwater Vehicle deployed by USS Bowditch in the SCS and returned it much later, which is something that the IN too could adopt against Chinese research vessels which operate in India's EEZ.
There will, of course, be Chinese reaction to India's pro-active action, especially in the SCS where the IN does not have a permanent presence and Indian merchant ships would be vulnerable. This is where the 'Indo –Pacific' policy and close defence and maritime cooperation with the US, Vietnam, Indonesia, Japan and Australia will need to be leveraged and the 'QUAD' militarized.
Today, an anti-China maritime coalition is emerging and India needs to be on board in terms of inducting Australia into Exercise Malabar; besides participating in joint patrols in the SCS. New Delhi cannot afford to be coy about 'containing China' any longer. In the long term, India should have a permanent naval presence in the SCS, at ports like Cam Ranh Bay, among others. Till then the defence of the icy Himalayas truly lies in the warm waters of the Indian Ocean.
(Commodore Udai Rao (retd) is a former principal director of Naval Intelligence and a former director of Cabinet Secretariat)
(The Federal seeks to present views and opinions from all sides of the spectrum. The information, ideas or opinions in the articles are of the author and do not necessarily reflect the views of The Federal)