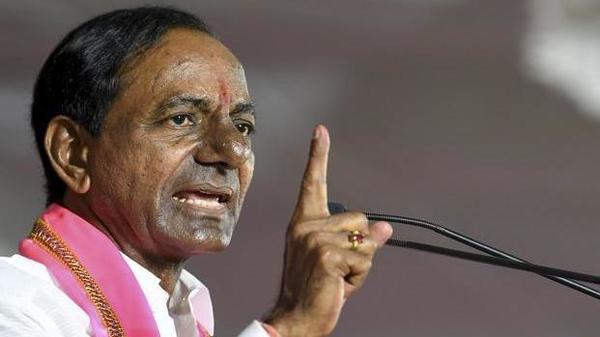 If non-Congress, non-BJP parties are nursing an ambition of forming a Federal Front at the Centre, they must start making their moves now.
After completion of five rounds of polling on May 6, 2019 it is clear that BJP is set to lose seats as compared to 2014 elections as there is no visible Modi wave. The Prime Minister's following seems to be intact in urban India, but in rural pockets elections are reduced to seat-by-seat fight. In Uttar Pradesh and Bihar, caste calculations seem to be prevailing. Analysts say statistically there is little possibility of BJP delivering two back-to-back high performance results.
The Congress, according to those in the know, have set a moderate target of winning only 100 to 120 seats. Out of 543 Lok Sabha seats on offer in the elections the Congress has fielded candidates in only 415 constituencies leaving others to its allies. This is 50 seats less than what they contested in 2014.
Advertisement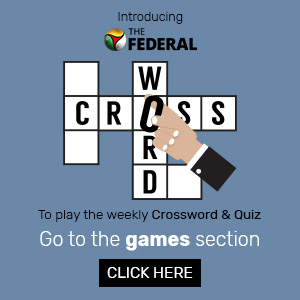 In 2014, the BJP and the Congress were locked in a direct contest in 162 seats. Of these 151 were won by the BJP. In Rajasthan, Uttarakhand, Himachal Pradesh, Gujarat, Delhi and Goa the BJP had made a clean sweep. In Madhya Pradesh and Chattisgarh it had won over 90% seats. It is unlikely to repeat this feat. Of the 282 seats BJP won in 2014, vote transfer from coalition partners helped the party in winning 57 seats. These are Maharashtra (23), Bihar (22), Haryana (7), Andhra Pradesh (2), Punjab (2) and Tamil Nadu (1). In 2019 none of these partners seem to be giving any confidence to the BJP and therefore unlikely to get 2014 kind of vote transfers. Alliance with the TDP in Andhra Pradesh is over and in Tamil Nadu, the BJP has entered into a new alliance, which may not be beneficial.
This offers non-BJP, non-Congress parties an opportunity to explore possibilities at the Centre. Prior to 2014, India witnessed seven consecutive elections (1989 to 2009) in which no single party won a majority of seats in the Lok Sabha, resulting in minority governments, including minority coalitions, dependent on external support.
What polls say
The seven Opinion polls conducted between December 2018 and Feb 2019 by various media organisations indicate a hung Parliament. Of the four surveys done in March 2019, post Balakot, three show majority for NDA and one predicts hung Parliament.
Of the three opinion polls that predicted majority two gave 283 seats to NDA and the third, a wafer thin margin of 273 seats. In 2014 BJP had bagged 282 seats out of 533 getting an absolute majority of its own. NDA, which is BJP plus its allies, had won 336 seats. If opinion polls were to be believed NDA suffers a loss of 53 to 63 seats.
Losses for NDA means losses for BJP as the party is facing tough battle mainly in Uttar Pradesh and partly in Bihar due to united opposition.
If NDA loses anything over 63 seats it is likely to be a hung house. If BJP-led NDA still runs short it can still form a government by seeking support from Chandrasekar Rao's Telangana Rashtriya Samiti or Jagan Reddy's YSRCP. But it would come with a price. The regional parties would seek their pound of flesh reminiscent of 13-months-old Atal Behari Vajpayee government that fell in 1999 unable to withstand the pulls and pressures of coalition partners.
State of alliances
K Chandrashekar Rao, on Monday (May 6) travelled to Kerala to meet Chief Minister Pinarayi Vijayan and seek Left support. This was his way of showing that he is not aligned with the BJP and that is willing to form a genuine third front.
The situation could offer Naveen Patnaik of BJD an opportunity to keep himself equidistant from both BJP and Congress. He had earlier worked with the BJP, but now he is taking the saffron party head on as it has emerged as main challenger not only in the parliamentary contest but also in the state assembly.
Other regional parties believe that they can stop the BJP and its allies in their march in their respective regions — Mamta Banerjee in Bengal, SP-BSP combination in Uttar Pradesh and M K Stalin in Tamil Nadu (which is in alliance with the Congress). KCR and others are in touch with him.
There are 59 regional parties in India. Of these, 17 parties did not ally either with Congress or BJP in 2014 and together they bagged 147 seats whereas NDA alliance won 336 seats and UPA alliance managed only 60 seats.
Vote share
In 2014 elections, the BJP and the Congress together had polled 52% votes. On the other hand, the combined vote share of all the regional parties was 42%.
Due to first-past-post-system any party that crosses a 30% vote share can form the government at the Centre by getting a simple majority of seats. But this may not hold true for a combination of several regional parties that crosses 30% vote mark. This is because of skewed seat conversion. Individually regional parties only contribute 2% to 3% to the national share. Therefore, there should be a combination of at least a dozen regional parties to attempt formation of a government at the Centre if they were to target 30 percent of total vote share.
On top of it, since regional parties put together are only contesting 250 parliamentary seats they would still need support of a national party to form the government at the Centre.
In 1996 United Front, a coalition of 13 regional parties came to power with an outside support from Congress party that committed its 140 seats. BJP had scored 181, but failed to form a government despite being single largest party.
Chandrasekar Rao is confident of sweeping all 17 parliamentary seats of Telangana — 16 on his own and the one through his ally AIMIM. He expects Jagan to do well in Andhra. He has claimed that given a chance he and Jagan would together take a shot in forming a government at the Centre with a helping hand from Patnaik and Stalin.
In the final analysis if BJP runs short of majority and Congress fares poorly, the regional parties are bound to raise their stakes. A weak Congress would be happy to extend them outside support to keep BJP out.
On the other hand if Congress were to seek support from regional parties to form a government, it will have to do really well for better bargaining power. BJP headed by Modi-Shah combine is not likely to be a walkover either. BJP has shown that when it comes to post poll management it can be far ahead of Congress.