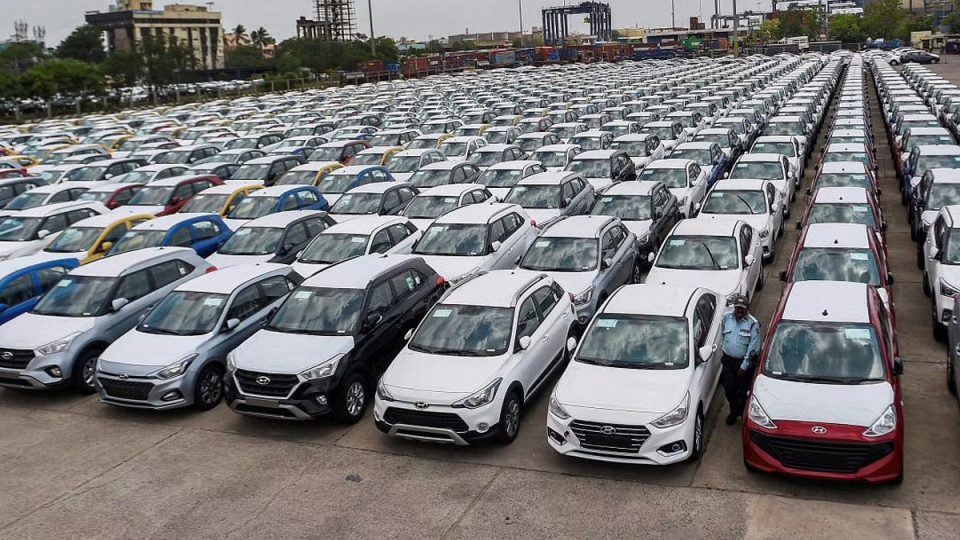 The recently concluded Auto Expo in Greater NOIDA should have been an ideal venue for presenting some of the major automakers' technological achievements. Instead, some of the industry's biggest names, including Mahindra & Mahindra, Honda, the Volkswagen Group (Skoda, Volkswagen and Audi), Renault-Nissan, Jeep and Stellantis, opted out. It is most likely because most automakers no longer regard it as a significant event.
Some companies argue that showcasing their technology advances and launches at roadshows throughout cities gets them better visibility and more buyers. They also say that they are able to connect with potential customers in a far better manner than the jamborees they participate in. As a result, in a few years, more automobile manufacturers may prefer to carry out a similar exercise rather than participate in the auto show.
Also read: Auto Expo 2023 opens; Suzuki Motor unveils concept electric SUV
The elephant in the room, however, was not fewer new automobile launch announcements, which were already limited, but rather the issue of long waiting periods for the delivery of new cars. In several cases, the delay stretches up to two years before cars are delivered to buyers.
Long waiting lists
There are year-long waiting lists for some Mahindra & Mahindra and Toyota vehicle models. As if that is not enough, customers are asked to shell out more if the car makers increase the prices of the model they had booked. This is not a fair practice in a country where customers tend to have limited budgets for buying cars.
Although it is unknown whether this issue was highlighted during the auto show press conferences, it reflects poorly on the automakers, who have yet to successfully address this issue.
When the long wait was communicated to clients across the country, manufacturers indicated that chip scarcity was one of the primary reasons for the delay in car delivery and that the pandemic had hampered raw material supply.
Also read: India can be No. 1 auto market globally; small cars are key: Suzuki Motor chief
The automakers also use a "just-in-time" inventory management system, which relies on timely deliveries of components and materials to keep production running. Delays in the supply chain can have an impact on manufacturing, causing further delays in delivery.
Automakers to blame
While these factors continue to play out, automakers are also partially to blame for pursuing far more bookings than they can produce. Certain car manufacturers, according to various estimates, receive reservations for at least ten times the number of vehicles they can make per year. They also make bookings with amounts ranging from Rs 5,000 to Rs 25,000 more tempting to customers.
Maruti Suzuki, which launched the five-door off-roader Jimny at the auto show last month, received roughly 3,000 bookings. The initial booking amount was Rs 11,000. But as more bookings came in, it was upped to Rs 25,000. The waiting period for Jimny, according to the dealers, is around three months. Instead of cancelling bookings for a month or more, the carmaker continues to accept them, despite the fact that the waiting period will only grow longer.
For many automakers, it's cheap money, for which they don't have to pay interest, and in many situations, customers don't return to get their booking amount returned, either because they misplaced the receipt or because the respective dealers take too long to return their payments.
Also read: BYD to enter India with Atto3, E6; will showcase at Auto Expo 2023
A few decades ago, companies that were going to go public participated in practices that were unfair to investors who applied for shares prior to the foundation of the SEBI a few decades ago.
Unfair practices
Most of the time, the money would never be returned because there needed to be an effective system in place to assist customers who were not allotted shares in obtaining their deposits back. This practice has now been abandoned, and subscribers to a public offering get their money refunded if their shares are not allocated to them within two to three days of allotment completion.
A comparable approach could be implemented for customers who book new cars by the government or even the industry lobby group, the Society of Indian Automobile Manufacturers (SIAM). One approach would be to automatically repay the amount three months after hiring the vehicle, or the customers could be given the choice to retain the bookings.
Also read: Maruti Suzuki unveils Jimny, Fronx; eyes top slot in SUV segment
The delay in new automobile delivery has had unanticipated effects on the used car market.
Used cars
Used car costs are progressively rising as new automobile deliveries are taking longer than predicted. It is evident that this is not good news for the economy or for customers. Buying new automobiles benefits the economy by allowing a wide number of manufacturing and service firms to remain viable. Customers are finding it harder to obtain a loan to buy a used automobile since interest rates for used cars are higher than those for new cars.
It is a paradox that only the industry group and the government can solve, yet the former argues that some of these issues are the result of unfriendly policies toward business.