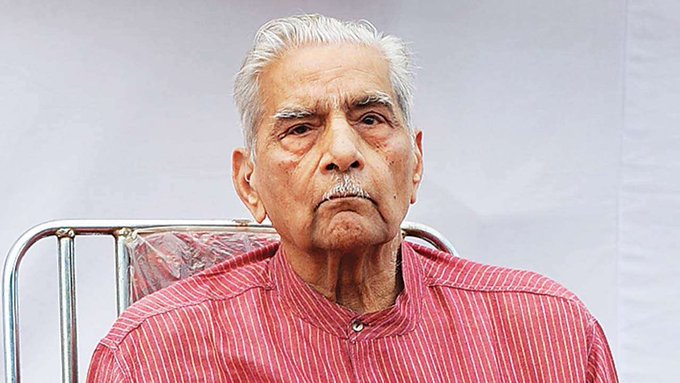 Famous lawyer Shanti Bhushan, a senior Supreme Court advocate, passed away in his New Delhi residence on Tuesday (January 31) at 97. 
Bhushan is known for his work in several famous and controversial cases. For instance, he represented Raj Narain in the Allahabad High Court case that resulted in the unseating of Indira Gandhi as Prime Minister in 1974. He fought various public interest litigations and was a civil liberties activist as well.
A member of the Congress (O) and subsequently of the Janata Party, Bhushan served a term as Rajya Sabha MP. He was also with the BJP for six years. With his son Prashant, he was among the co-founders of AAP in 2012. Both father and son quit the Arvind Kejriwal-led party later.
The Indian Express quoted Prashant as saying: "All I can say is that this is the end of an era. He was a person who saw the evolution of the Constitution and the legal system from close quarters since Independence. He wrote about these experiences in two books – Courting Destiny and My Second Innings. All I can say is that this is an immense loss for all of us."