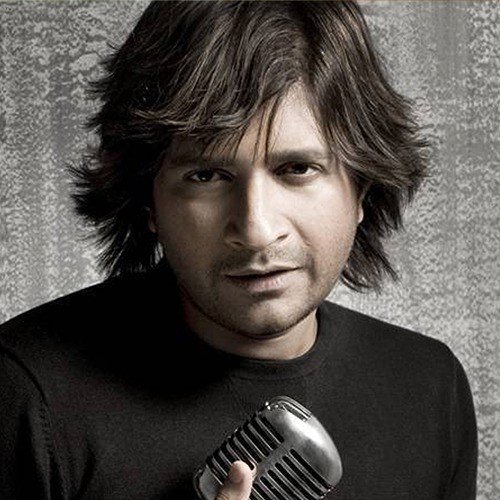 KK's silken voice worked well for 'kuthu', disco and melancholic love songs
There has been an air of disbelief since news broke out last night of the passing of popular singer-composer Krishnakumar Kunnath, popularly and fondly known to legions of music fans across the country as KK.
"This is too hard to accept! My heart is shattered to pieces" tweeted Shreya Ghoshal. "The voice of love is gone. This is heartbreaking" read Harshdeep Kaur's post. KK was reportedly brought dead to CMRI hospital, in Kolkata, after he complained of uneasiness post an event at Nazrul Mancha. The singer was in the city for a two-day concert. He was 53.
Versatility was KK's middle name. A gifted singer with no formal training in music, his voice suited every mood and situation, Be it unbridled happiness, the sting of separation, or the adrenaline rush, everything flowed so effortlessly in his voice. We danced to 'Koi Kahe' and cried to 'Tadap Tadap'.
Despite having spent most of his early days in the northern part of India, what was unique about KK was his ability to do complete justice to the lyrics in southern languages, which was not a very common attribute among singers who worked across Bollywood and south film industries, back in the 90s.
Having spent my teens in Tamil Nadu, KK's voice was a constant companion right from the time he burst onto the Tamil music scene with 'Kalloori Saalai' (Kadhal Desam, A.R.Rahman). Our crush for Kajol was accentuated by his silken voice in 'Strawberry Kanne' (Minsara Kanavu, A.R.Rahman). If 'Kaadhal Valarthen' ('Manmadhan', Yuvan Shankar Raja) was  an anthem for boys nursing a broken heart, there was no party that did not feature the folksy 'Appadi Podu' (Ghilli, Vidyasagar) in its playlist. He was equally comfortable singing a so-called 'kuthu' song, as well as a tear-inducing melancholic number.
Also read: Lata 'liberated' music directors with her stunning range
KK was a much sought-after singer down south, especially in Tamil and Telugu where he had many iconic hits. 'Mutham Mutham' (12B, Harris Jayaraj), 'Uyirin Uyire' (Kaakka Kaakka, Harris Jayaraj), 'Ninaithu Ninaithu' (7G Rainbow Colony, Yuvan Shankar Raja), 'Kaadhal Valarthen' (Manmadhan, Yuvan Shankar Raja), 'Annanoda Paattu' (Chandramukhi, Vidyasagar) are songs that are etched in the memories of Tamil music lovers.
'Cheliya Cheliya' (Gharshana, Harris Jayaraj), 'Life is Beautiful' (Life is Beautiful, Mickey.J.Meyer), 'Waiting for You' (Oye, Yuvan Shankar Raja), 'Feel my love'(Aarya, Devisri Prasad) are some of KK's popular Telugu hits.
What was tragic about him is that despite his incredible discography and chartbuster hits across languages and genres, KK, unlike a Udit Narayan or Sonu Nigam, was not someone known to the masses, down south. It is an irony that many realize that some of their all-time favourite songs were rendered by this unassuming singer, only now.
Born in Delhi to Malayali parents, his breakout album 'Pal' (1999), where he collaborated with composer Leslie Lewis, came as a whiff of fresh air. With songs like 'Yaaron', 'Aap Ki Dua', and the now-iconic title track 'Pyar Ke Pal' ruling the charts.'Pyar Ke Pal' to date remains a favorite at every school and college farewell.
But even before 'Pal', put him on the Indie music map, KK was a popular voice in the ad world, having recorded numerous jingles across multiple languages. He had debuted in playback singing with 'Chhod Aaye Hum' ('Maachis', Vishal Bharadwaj,) where he sang alongside legends Suresh Wadkar and Hariharan. Soon, 'Tadap Tadap Ke is Dil'  ('Hum Dil De Chuke Sanam', Ismail Darbar) happened and there was no looking back. KK the singer had truly arrived.
The early 2000s saw him feature in notable hits like 'Banda Ye Bindas' ('Aks', Anu Malik), the heart-wringing 'Sach Keh Raha Hai' (Rehnaa Hai Terre Dil Mein, Harris Jayaraj), the peppy 'O Humdum' (Saathiya, A.R.Rahman), 'It's the Time to Disco' (Kal Ho Na Ho, Shankar-Ehsaan-Loy), 'Aawaaraapan' (Jism, M.M.Kreem), 'Tu Aashiqui Hai' (Jhankaar Beats, Vishal-Shekhar), 'Aashaayein' (Iqbal, Salim-Sulaiman), 'Tu hi meri Shab Hai' (Gangster, Pritam), 'Ishq Ne' (Aahista Aahista, Himesh Reshammiya) and many others.
Whether it was the breezy 'Alvida' (Life in a Metro, Pritam), the romantic 'Aankhon Mein Teri' (Om Shanti Om, Vishal-Shekhar), the adrenalin rush in 'Khuda Jaane' (Bachna Ae Haseeno, Vishal-Shekhar), or the energetic 'India Waale' (Happy New Year, Vishal-Shekhar), the versatile voice of KK always stood out.
KK's untimely demise leaves a huge void in the Indian music scene. A much-loved voice and a glorious career, cruelly cut short, leaving the music fraternity and millions of fans in shock.
'Edutthu Paditthu Mudikkum Munne, Eriyum Kaditham Edharkku Kanne?' (Why did the letter have to burn, before one could open and read the words?) –  These poignant words penned by late poet Na.Muthukumar and sung by KK ('Ninanithu Ninaithu'), somehow sounds a lot more haunting today.
Rest well, KK! Gone Too Soon!
http://www.youtube.com/watch?v=yLFyLq5wELQ