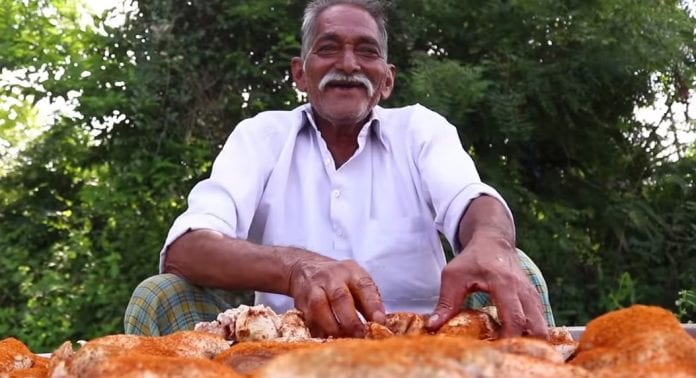 Popular YouTuber chef 'grandpa' Narayana Reddy, who used to cook sumptuous meals for orphans, passed away on Sunday (October 27) at the age of 73 due to age-related ailments.
His YouTube channel 'Grandpa's Kitchen', which has over six million followers, published a video tribute to him on Wednesday, confirming his death and documenting his last rites. "Loving, sharing and caring, this is my family," Reddy, who was fondly known as grandpa, is seen as saying in the tribute video.
Advertisement
Hailing from Telangana, Reddy became an internet sensation in 2017 when he started his channel. The videos on 'Grandpa's Kitchen' showed him cooking huge quantities of meals out in the open, often in the backdrop of lush, green fields.
Meals cooked by him were served to orphans in his community. Media reports said that he cooked his last meal on September 20 and thereafter stayed away from cooking due to his deteriorating health. He made his final appearance on the channel last where he updated his viewers about his health.