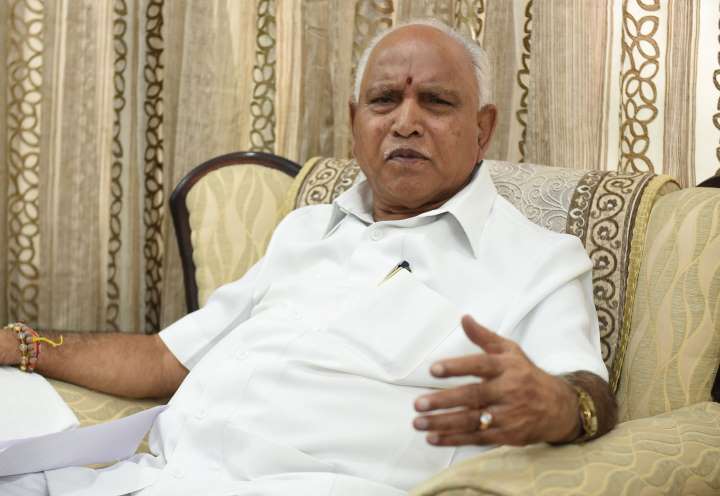 Karnataka Chief Minister BS Yediyurappa on Tuesday (January 14) walked off the stage and threatened to resign, when the seer of Panchamasali Guru Peetha, during an event, warned him that the community will leave him, if one of the BJP MLAs from the community is not inducted to the state cabinet during its upcoming expansion.
The incident occurred when Yediyurappa was attending an event conducted by the Panchamsali sect in Harihar. During his speech Swami Vachananda who was sitting next to the CM, said, "Murugesh Nirani has stood with you like a rock. Induct him into the cabinet, otherwise the Panchamsali Lingayasts will abandon their support to you."
Agitated over his statement, the Karnataka Chief Minister got up and said, "I am not here to listen to all this. I cannot work as per your demands. I am leaving."
Though the seer urged him to stay, Yediyurappa left the stage. Karnataka Home Minister Basavaraj Bommai and BJP leaders were also sharing the dais with the chief minister.
Later, Yediyurappa, while addressing a rally, offered to resign and said, "17 MLAs including some ministers made sacrifices and are in Vanvas. Either co-operate with me in helping complete remaining three years of my term successfully, otherwise I will resign because I am not addicted to power," reports quoted him as saying.
The MLA Murugesh Nirani, has clarified that he is fine with any decision that the chief minister takes.
"Yeddyurappa is like a father to us. Even if he says something it will be in our interest only," he was quoted as saying.
Nirani, a legislator from Bilgi, who is considered the face of the Lingayat community, is counted among Yediyurappa's rivals within the BJP. The Lingayats account for a chunk of BJP votes in Karnataka.