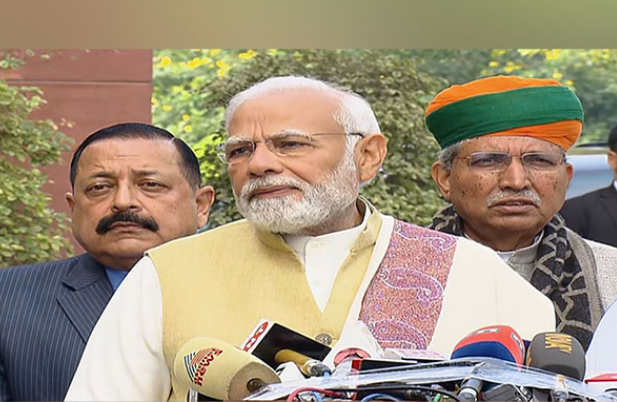 With the Budget Session of the Parliament all set to begin today, Prime Minister Narendra Modi has stated that the entire world has its eyes on India's Union Budget amid the prevailing scenario of global uncertainty.
Addressing the media ahead of the Budget Session, Modi said amid global economic turmoil, India's budget will attempt to meet the hopes and aspirations of common citizens and be a ray of hope for the world. He said recognised voices in the world of economy were bringing positive messages from all sides.
Also read: India to be fastest growing economy at 6.1% despite slowdown: IMF
The prime minister said the Budget, to be presented by Union Finance Minister Nirmala Sitharaman on Wednesday, will strive to fulfil people's hopes, aspirations and also boost the hopes with which the world is looking at India. "The ray of hope being seen by the world will glow brighter — for this, I firmly believe the finance minister will make all efforts to meet these aspirations," he said.
Modi also noted that President Droupadi Murmu was delivering her maiden address to the joint sitting of Parliament at the start of the Budget Session. The President's speech is the pride of the Constitution of India, the pride of India's parliamentary system, and also an opportunity to respect women and the great tribal traditions of the country, he said.
Subsequently, Sitharaman will present the Economic Survey 2022-23 in Parliament. The survey is presented just a day ahead of the Union Budget every year.
(With Agency inputs)