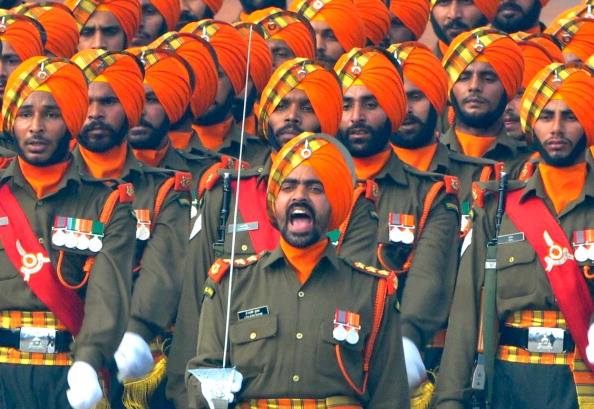 The Supreme Court on Monday (March 13) said the Ministry of Defence could not take the law in its own hands by issuing communication on payment of One-Rank-One Pension (OROP) arrears in four installments.
A bench of Chief Justice DY Chandrachud and Justices PS Narasimha and JB Pardiwala asked the ministry to immediately withdraw its January 20 communication, which said OROP arrears would be paid in four installments.
Attorney General R Venkataramani said the Centre had paid one installment of OROP arrears to ex-servicemen but needed some more time for further payments.
"First withdraw (your) January 20 notification on payment of OROP arrears, then we will consider your application for time," the bench told Venkataramani.
Also read: SC raps defence ministry over payment of arrears of OROP in installments
Notification contrary to verdict: SC
The bench said the defence ministry's January 20 communication was completely contrary to its verdict and it could not unilaterally say it would pay OROP arrears in four installments. It asked the attorney general to prepare a note giving details of the quantum of payment to be paid, the modalities to be adopted, and what was the priority segment for the payment of arrears.
"We want that there has to be some kind of categorization, and older people should be paid the arrears first. Over four lakh pensioners have died since the litigation started," the bench said.
The top court is hearing an application filed by Indian Ex-Servicemen Movement (IESM), through advocate Balaji Srinivasan, in which they have sought setting aside of the defence ministry's January 20 communication.
Also read: One Rank, One Pension: SC tells Centre to clear arrears by March 15
Delay in payment of OROP arrears
On February 27, the top court pulled up the defence ministry over the delay in payment of OROP arrears to eligible pensioners of the armed forces and sought an explanation from the secretary concerned for issuing the communication extending the timeline for payments fixed by the court.
On January 9, the top court granted time till March 15 to the Centre for payment of total arrears of OROP. But on January 20, the ministry issued a communication that the arrears would be paid in four yearly installments.
(With inputs from agencies)