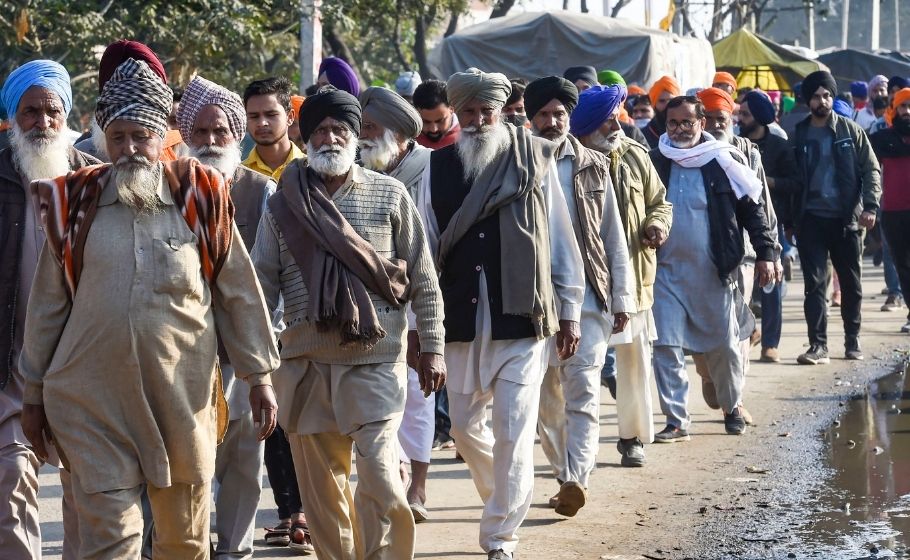 Farmers will observe December 20 as martyrs' day in honour of the 20 farmers who died during the ongoing agitation against the Centre's new farm laws. 
With this, the farmers seemed to be intensifying their agitation and hardening their stance even as Prime Minister Narendra Modi said on Tuesday that the opposition was instigating the agitation. He said the reforms that his government had initiated were exactly what the opposition and farmers were seeking for decades. 
The farmers said that they were unequivocally seeking the repeal of the farm laws and media reported some farm leaders as saying: "we will make you do it." 
"The fight has reached a stage where we are determined to win no matter what," farmer leader Jagjeet Dallewal said at the Singhu border.
The farmers said the government was duty-bound to pay heed to their demands and they were in no way running away from negotiations. 
NDTV reported that a faction of the Bharatiya Kisan Union met Union Agriculture Minister Narendra Tomar and said it was suspending the agitation for a month. He told the Indian Express that the government was awaiting the response of the farmers on the government's proposals of December 9. 
The farmer leaders at Singhu also allayed fears of the agitation falling apart with many small splinter groups calling off the strike. The government was also reportedly trying to wean away some of the farmer groups in a bid to weaken the agitation. 
Also, there were accusations that the government was resorting to a divisive narrative by calling the agitators Naxalites and fringe elements.  
Shiromani Akali Dal leader Sukhbir Badal said the Centre was the actual 'tukde tukde' gang who tried to divide the farmers. He said the government was trying to set the Hindus against the Sikhs in Punjab in a bid to gain control over the agitation. 
On Wednesday, the Supreme Court will also hear a batch of petitions on the farmer agitation. One petition had sought that the farmers be moved to e 'designated' place. Another sought the court's intervention to make the Centre consider the farmers' demands. Yet another petition seeks an inquiry by the National Human Rights Commission into the alleged use of excessive force on farmers.