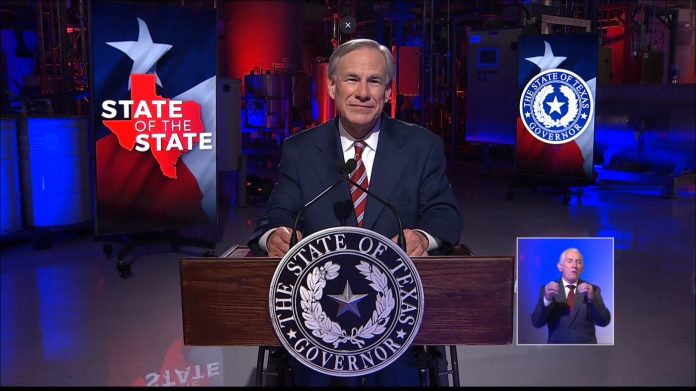 The southern US state of Texas is facing an historic winter storm, which has left millions without power. The largest producer of fossil fuel in America, Texas has been paralysed by weather systems perhaps irreversibly affected by climate change. More than 3 million Texans have lost electricity in a state that takes pride in its energy independence.
On Wednesday (February 17), state governor Greg Abbott banned natural gas providers from sending shipments of gas outside the state, ordering them to instead direct those sales to local power companies.
Related: Podcast: Why India needs an urgent storage revolution to meet its 2022 renewable energy target
Abbott told a news conference that there remained a lack of power within the electrical grid, and that there were problems getting natural gas and renewable energy generators back online, according to The New York Times. "Every source of power Texas has has been compromised," Abbott said.
Texas, home to 31 refineries, produces 4.6 million barrels of oil per day, the most of any US state, according to Energy Information Administration data.
Oil prices gained more than $1 a barrel on Wednesday as frigid temperatures shut production across Texas. The cold snap is expected to hamper output for days or even weeks.
But the disruption is expected to be temporary — unlike the seasonal hurricanes that knock out Gulf Coast oil operations, production is expected to pick up once the climate turns milder.
According to news agencies, Texas has been caught out by old systems and weather patterns that no longer exist, thanks to climate change.
The state has a generating capacity of about 67,000 megawatts in the winter compared with a peak capacity of about 86,000 megawatts in the summer. "That reflects power plants going offline for maintenance during months when demand typically is less intense and there's not as much energy coming from wind and solar sources," according to the Associated Press.
Also read: Flowers they're a-changin'. No, it's not Bob Dylan song but climate change
But planning for this winter went awry, the agency said. "It didn't imagine temperatures cold enough to freeze natural gas supply lines and stop wind turbines from spinning. By Wednesday, 46,000 megawatts of power were offline statewide, 28,000 from natural gas, coal and nuclear plants and 18,000 from wind and solar, according to the Electric Reliability Council of Texas, which operates the states power grid," it said.
"Every one of our sources of power supply underperformed," Daniel Cohan, an associate professor of civil and environmental engineering at Rice University in Houston, tweeted. "Every one of them is vulnerable to extreme weather and climate events in different ways. None of them were adequately weatherized or prepared for a full realm of weather and conditions."