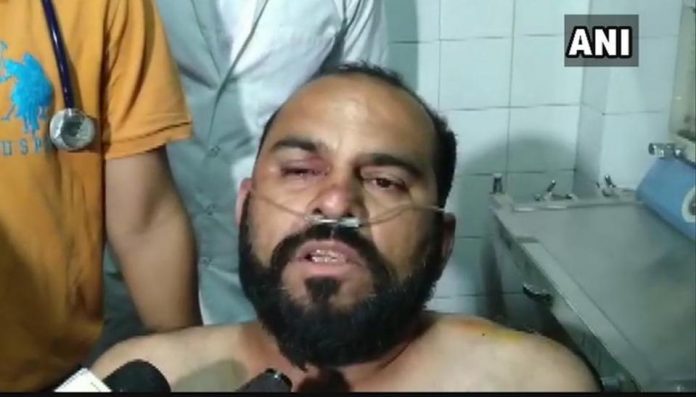 Tarun Gajjar, the man who slapped Congress leader and Patidar leader Hardik Patel, seems to have had a long-standing acrimony with the latter. Gajjar, manhandled by Congress workers and admitted to a hospital after the incident at Surendranagar in Gujarat on Friday, told mediapersons that he had decided in 2015 to hit Hardik Patel.
"My wife was pregnant when the Patidar agitation happened, she was undergoing treatment at a hospital, I had faced problems then, I had decided then, I'll hit this man. I have to teach him a lesson anyhow," news agency ANI quoted Tarun Gajjar as saying.
A visibly upset Tarun Gajjar said, "He shuts down the roads, he shuts down Gujarat whenever he wants to, What is he? Gujarat's Hitler?" He said he had gone out to get medicines for his child during a Patidar rally and everything was shut down.
Advertisement
At leaset 14 people were killed in clashes with the police during Hardik Patel's August 25, 2015 Patidar rally in Ahmedabad. Hardik Patel had been seeking the scrapping of quotas for Muslims, Scheduled Castes and Other Backward Classes (OBCs) or to reclassify Patels to OBCs, guaranteeing them a share of government jobs and school places.