Days after its Mars rover – Perseverance – landed on Red Planet's surface, US space agency NASA on Monday released the first video of its landing. It also released the first audio from the planet's surface, which sounded like a faint crackling of the wind, captured by the rover.
"We captured our @NASAPersevere rover's final minutes of descent and landing in a way never seen before," tweeted NASA along with a video. The full video can be watched below:
The Perseverance, which was launched on July 30, 2020, landed on Mars at 3:55 PM (EST) on February 18. The rover is on a quest to bring back rocks that could answer whether life ever existed on the Red planet.
Advertisement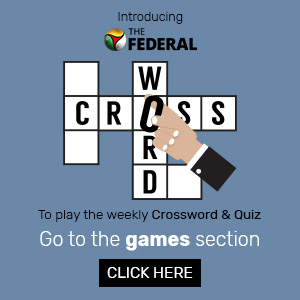 In the three-minute video clip, the heat shield protecting the rover is seen dropping away as it deploys a red-and-white parachute and touches down on Mars' Jezero Cratera amid a cloud of dust. Michael Watkins, director of NASA's Jet Propulsion Laboratory, said this is the first time the agency has been able to capture an event like Mars landing.
Eighth Column | Percy has landed safely on Mars; what next?
Meanwhile, the space agency also released the first audio from the surface of Mars. Though a microphone on rover did not work during the landing process, could capture audio after it landed on the planet. The audio can be heard below:
Dave Gruel, lead engineer for the rover's camera and microphone system, said the sound is that of wind gust on the Martian surface which were picked up by the microphone and sent back to Earth.
Earlier, NASA had released stunning colour images of its rover being lowered on the surface of Mars within 24 hours of landing. It has equipped the spacecraft with 25 cameras and two microphones, many of which were turned on during Thursday's descent.