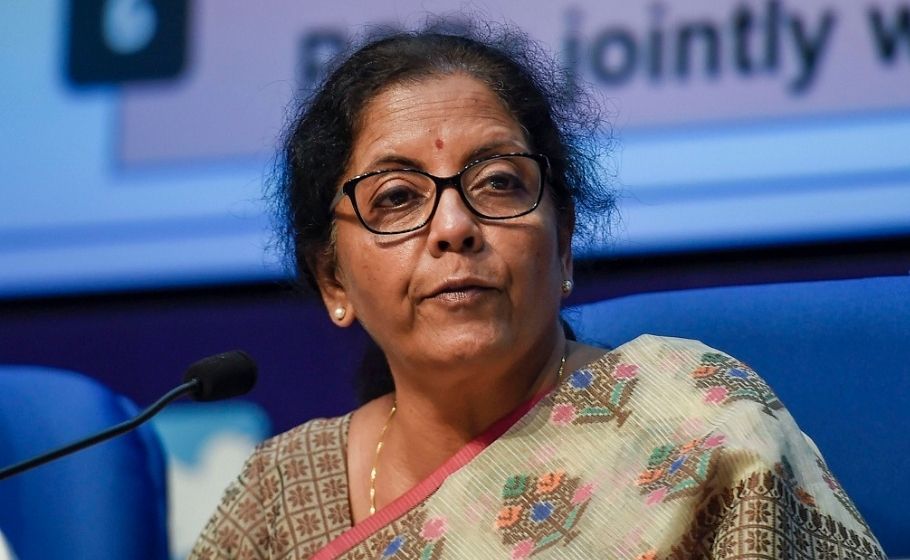 Constantly rising fuel prices has brought the Union government under immense pressure, though it puts the onus on oil marketing companies to moderate prices. So much so that Union Finance Minister Nirmala Sitharaman on Saturday (February 20) termed the fuel price issue a "vexatious" one and asked both the central and state governments to talk to provide fuel at the reasonable level for the benefit of consumers.
The prices of petrol and diesel have been rising all over the country for 12 days in a row. At some places, it has already crossed the Rs 100/litre mark. On Saturday, petrol prices again rose by 39 paise taking the rate past Rs 90 per litre in Delhi. Diesel, meanwhile, was selling at Rs 80.97 per litre after a hike of 37 paise. In Mumbai, petrol is at an all-time high of Rs 97 a litre, while diesel was selling at Rs 88.06 per litre.
"This is a vexatious issue in which no answer other than price cut will be able to please the public. So whatever I say, to bring the reality to the fore, people will say that I am avoiding answering. I have already said that this is a serious issue," said Sitharaman.
Advertisement
Also read: New agri cess in Budget: 100% on liquor; ₹2.5/l on petrol, ₹4/l on diesel
"If all this is the reality, then it is the oil marketing companies who have to decide whether they have to cut the prices down or not because (technically), the oil prices have been freed, and the government has no control over it. It is the marketing companies that import the crude; refine it, distribute it and put the cost of logistics everything else," the FM added.
Prime Minister Narendra Modi has blamed the previous Manmohan Singh government for fuel price hike and said India's dependence on fuel imports is the cause for spiraling prices. "Can a diverse and talented nation like ours be so energy import-dependent?" Modi had said at a public event in Chennai recently, squarely blaming the previous Congress government for the present mess.
Evaluating the present fuel price crisis, the Finance Minister termed the situation as an 'inversion problem'. "I was astonished to see in some items, we are giving more refunds than they get taxed. How is that? How can I justify that?" Sitharaman said.
Meanwhile, Congress observed a state-wide half-day 'bandh' against the fuel price hike in Madhya Pradesh. In Maharashtra, Shiv Sena Rajya Sabha MP Sanjay Raut criticized the Centre for not doing enough to control the prices. "Where is the money going? Is it going to West Bengal? This is wrong, If it is so," news agency ANI had quoted Raut as saying.