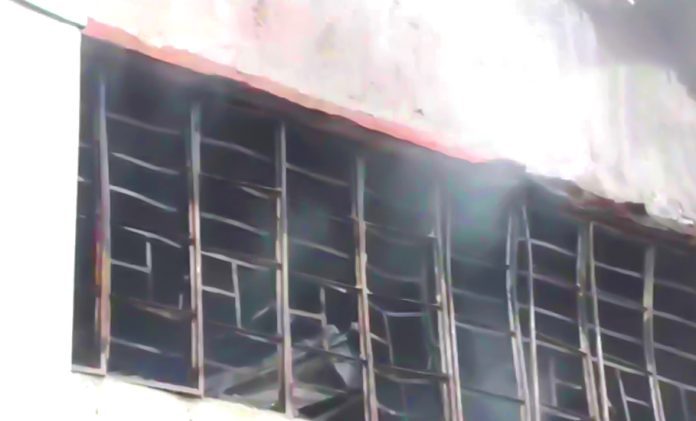 An official stated that on Saturday, a fire at a nursing home in Dhanbad, Jharkhand resulted in the deaths of at least five individuals, including two doctors.
The deceased include the medical establishment's owner Dr Vikas Hazra, his wife Dr Prema Hazra, the owner's nephew Sohan Khamari and domestic help Tara Devi. The pet dog of the doctor couple also died in the incident.
A fire broke out in the storeroom of the nursing home-cum-private house in Bank More area of Dhanbad, 170 km from Ranchi, around 2 am, he said.
Also Read: Maha: Fire destroys call centre at seven-storey building in Thane
Six fire tenders were pressed into service to douse the fire, which was brought under control in a one-and-a-half-hour-long operation.
Dhanbad Sub-divisional Magistrate (SDM) Prem Kumar Tiwary told PTI, at least five people, including the owner and his wife, died due to suffocation following a fire in the store room. One person is also injured. The cause of the fire is yet to be ascertained and further investigation is underway.
Four deceased have been identified, while the fifth person is yet to be identified, he added.
Also Read: Fire breaks out in Mumbai high-rise; 4 people suffer from suffocation
Chief Minister Hemant Soren condoled the death of the doctor couple and others in the incident.
May God grant peace to the departed souls and give strength to the bereaved family members to bear this difficult hour of grief, he tweeted.
Health Minister Banna Gupta also expressed his grief over the incident.
The minister directed the Dhanbad deputy commissioner to take necessary action over the incident.
He also asked him to ensure arrangements for better treatment of the injured.
(With agency inputs)