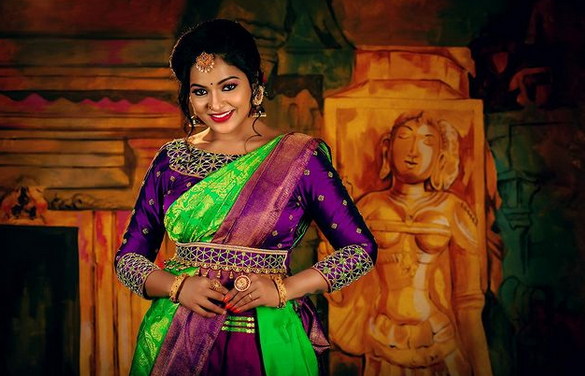 The preliminary post-mortem report of Tamil television actor VJ Chitra, who passed away on Wednesday (December 9), suggests that she died by suicide. Chitra's body was sent to Kilpauk Medial College hospital for post-mortem.
The death will be investigated by the Revenue Divisional Officer (RDO), who can exercise the powers of first class executive magistrate, as it has occurred within seven years of marriage, even as her family and friends said they suspect foul play.
Section 174 in the Code of Criminal Procedure, 1973, says a magistrate should conduct an inquest into death by suicide of a woman within seven years of marriage.
Chitra (29) was found in her hotel room hanging from the ceiling at 3.30 am on Wednesday, an hour after she had returned from a shoot. Though initial reports alleged it was suicide, family and friends suspect foul play. Chitra's father, a retired police officer, has filed a police complaint at the Nazarethpeth police station to investigate her death.
Also read: Tamil soap actress VJ Chitra found dead in Chennai hotel
Chitra and Hemanth were engaged in August, and were staying together since then. They had a registered marriage — advanced from January — in October.
According to Hemanth's version of events, Chitra had allegedly asked him to wait outside while she had a shower. When Chitra did not come out for a long time, Hemanth alerted the hotel staff who opened the door with a spare key.
An emergency call, thereafter, was made during the wee hours of Wednesday morning to 100, the number of the police helpline.
The police are investigating Hemanth and the hotel staff person, Ganesh, who came to his assistance. The cyber crime police are also investigating the couple's call record details.