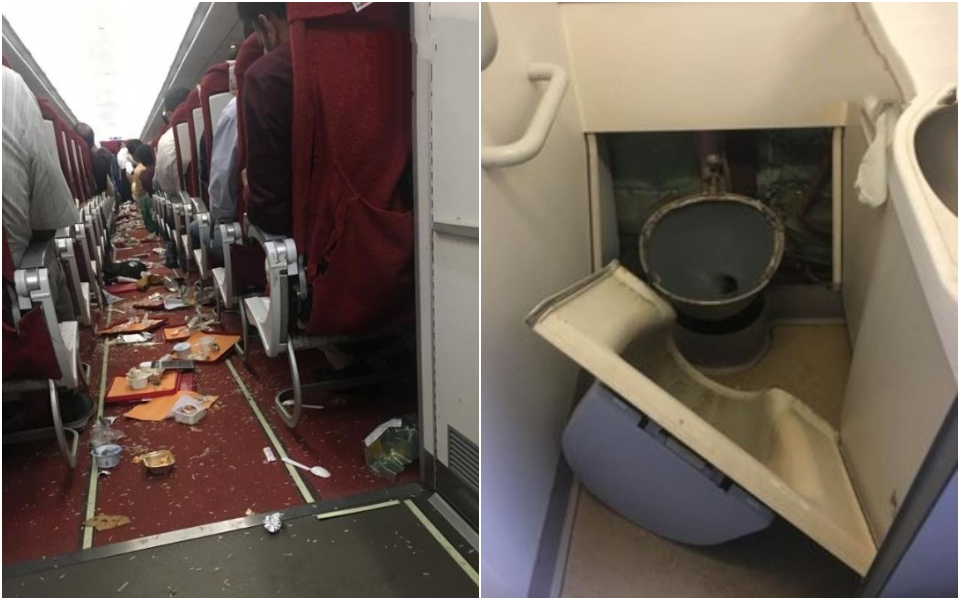 Turbulence damages two Air India planes, passengers safe
Two Air India planes were heavily damaged after being hit by turbulence caused due to a severe thunderstorm, an official said on Saturday (September 21).
On Friday (September 20), an Air India plane that was on its way to Thiruvananthapuram from Delhi witnessed turbulence. The aircraft had 172 passengers aboard. No injuries were reported, but the aircraft suffered "minor" damages, according to the official.
The plane was landed safely and a detailed investigation was carried out. "Air India's Delhi-Trivandrum-Kochi flight A1467 was grounded immediately after landing for inspection. Due to this, the return flight was delayed by nearly four hours," the official concluded.
Also read: AirAsia flight delayed at Goa airport as dog walks into runway
A similar incident took place on Tuesday (September 17) when an Air India plane which was on its way to Vijaywada from New Delhi with 174 passengers aboard, experienced turbulence caused due to bad weather.
The passengers aboard were safe, but crew members sustained minor injuries, and the plane was damaged. Sources said investigation into the matter was underway.
Photos which showed the extent of damage in the plane went viral on social media. In one of the photos, food trays were seen scattered across the aisle, while another photo showed crew members being examined.