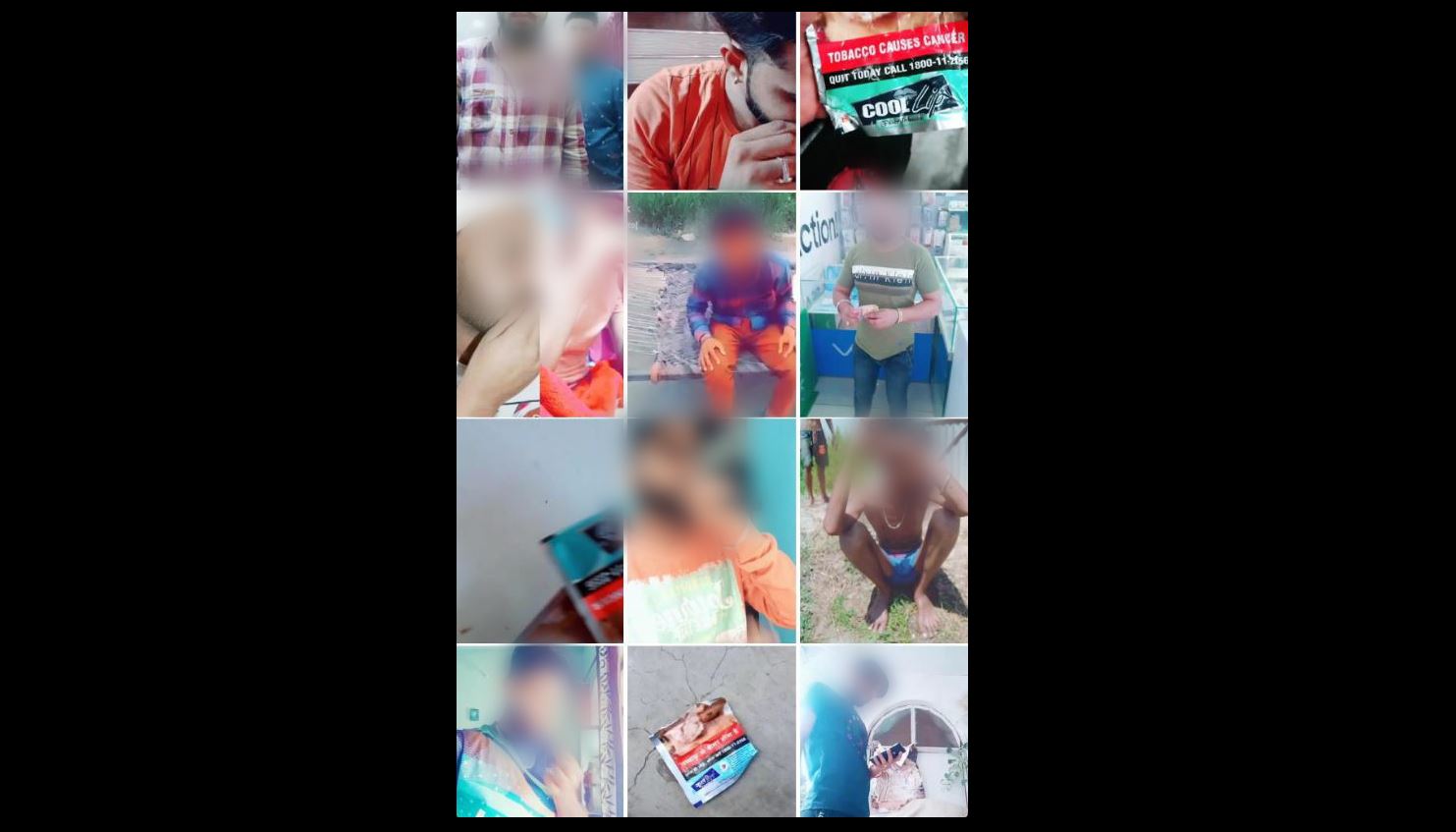 Tobacco promotion on social media has activists up in arms
TikTok, the short video app is again in news and this time too, for a controversy. After being criticised for being a happy hunting ground for abusers who prey on unmonitored young children and teens, and cyberbullying, it is now found to be witnessing numerous tobacco-related violations.
In the videos uploaded, young individuals are found to be using tobacco products like cigarettes, E-cigarettes, and other forms of tobacco products publicly. The videos are clearly a violation of Section 5 of Cigarettes and Other Tobacco Products Act, 2003, says Cyril Alexander, director of Tobacco Monitor that has been advocating against promotion of tobacco products.
The section prohibits any kind of advertisement, brand promotion and sponsorship of Tobacco products. No person shall advertise and no person shall take part in any advertisement which directly or indirectly suggests or promotes the use of any tobacco product.
Social media flouting rules
He adds, "Tik tok has been encouraging these videos without removing them. This proves that the management of Tiktok is helping out to advertise tobacco products. Tobacco Monitor has asked Tiktok to programme its algorithms in a way that it automatically rejects tobacco related violations getting posted."
The organization has filed a complaint with the Union Ministry of Health and Family Welfare.
However, Tik Tok is not alone in this violation, adds Alexander. He said, "Other social media sites like Facebook, Twitter and channels like YouTube have been flouting it often. The problem is that none of them have a monitoring mechanism and we are alarmed specifically by the impact it has through Tik Tok because the reach is wider. This is being shared among young people and the influence is far reaching."
He adds that social media is also covered by Section 5 which bans even surrogate advertising for tobacco products. "Authorities only need the will to ensure that the sites follow the rules," he adds.
High levels of addiction already an issue
Dr E Vidhubala, director, Fenivi Research Solutions, says that the addiction levels are high with global addiction levels for tobacco products is 20 per cent among adults. Every year, more than 8 million people die from tobacco use.
Most tobacco-related deaths occur in low- and middle-income countries, areas that are targets of intensive tobacco industry interference and marketing, according to the World Health Organisation.
She adds that the addiction within India varies and Tamil Nadu alone has been found to have an addiction level of 5.2 per cent in the age group above 15 years. She adds, "In this scenario the influence of social media is not being comprehended by authorities. There is no gatekeeping authority for the same. Even the Censor Board of Film Certification restrict clearance and disclaimers to the films and not their teasers or trailers. The same attitude is being extended to social media which is far pervasive than we imagine. There is an urgent need for a supreme monitoring committee."
However, while the government has been tackling violations in outdoor advertising, portrayal of tobacco consumption by films and actors, and setting up monitoring systems to scrutinize and take action against the content on TV, they admit that they have been able to address social media violations only on the basis of complaints. "We take prompt action when someone brings this to our notice. With the existing resources, we are unable to see the violations on social media. If reported, we do take necessary steps," says Dr K Kolandaisamy, Director, Public Health and Preventive Medicine, Tamil Nadu.