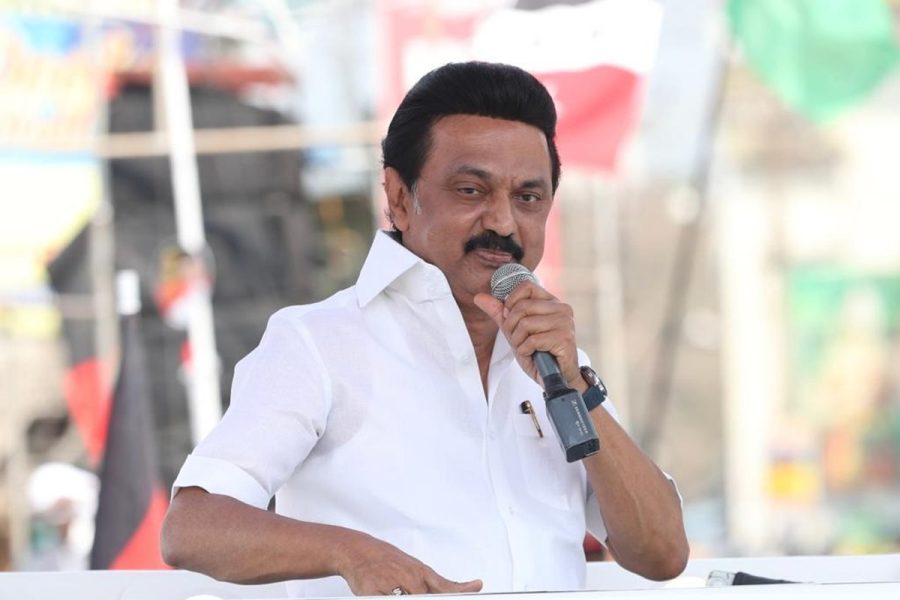 On Saturday, Tamil Nadu's Chief Minister, M.K. Stalin, called for a united effort by secular and democratic forces to embrace the ideology of reformist leader Periyar E.V. Ramasamy, centered around social justice, in order to challenge right-wing groups.
The historic Vaikom struggle for social justice and against untouchability was the nations pioneering movement that inspired the whole country, Stalin said in his address at the centenary celebrations of Vaikom Sathyagraha (1924-25).
Also Read: Two Bihar towns witness communal tensions post-Ram Navami
The Vaikom struggle also inspired Dr BR Ambedkar to take forward his "Mahar protest" and in Tamil Nadu, it galvanised the temple entry movement.
The Tamil Nadu Chief Minister recalled the revolutionary movements of Kerala and Tamil Nadu and listed legendary leaders including Sri Narayana Guru, Ayyan Kali, TK Madhavan, Ramalinga Adigalar, Ayya Vaikundar, Ayothidasar, and Periyar.
Tracing the epic 1924 Vaikom movement, he said Periyar led the protest as all the Kerala leaders were arrested. He mobilised people and created awareness among them and he was jailed.
Though other participants of the struggle were treated as political prisoners, Periyar was treated badly and he was shackled and imprisoned for 74 days and he devoted 141 days for the Vaikom satyagraha.
Also Read: Swedish national held for 'molesting' crew member on IndiGo flight, gets bail
Periyar belongs to the whole world and his ideology is common to all the people and the entire world, Stalin said.
Humanism, self-respect, rationality, socialism, equality, non-discrimination based on blood or gender, self-development, women empowerment, social justice, secular politics and scientific temper is the core of Periyarism, he added.
The TN Chief Minister said all have to work hard together for the ideology of Periyar to win. Both the Tamil Nadu and Kerala governments have to disseminate the struggle movement witnessed all along to the younger generation.
At a time when casteist and communal Sanathana/Varnasrama forces are thinking at domineering again, "we have this duty more" and in this mission, Periyar the beacon, would be useful, he said.
Also Read: Navjot Singh Sidhu released from Patiala jail
Vaikom struggle is the beacon light and similar to the unity seen a century ago, "let us work together," he said.
The centenary event was held at Vaikom about 29 km from Kottayam. When he led the Vaikom movement Periyar was the chief of Tamil Nadu Congress.