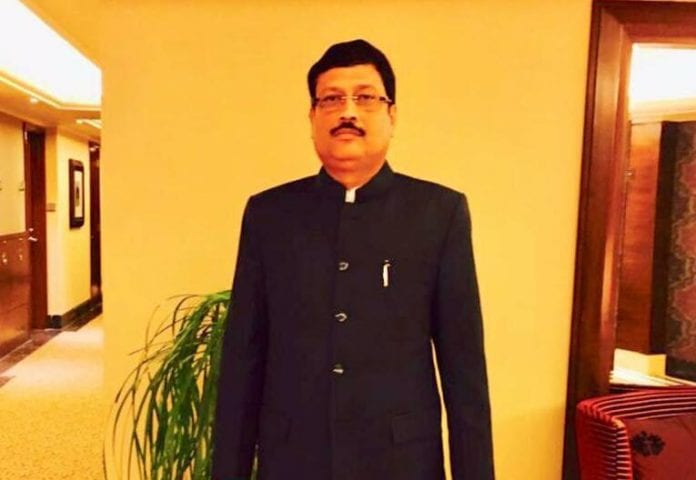 In a twist to the Bharatiya Janata Party-All India Trinamool Congress' battle for control over civic bodies in West Bengal, the mayor of a Bidhannagar municipal corporation, Sabyasachi Dutta resigned, weeks after he came under fire from the TMC for meeting BJP leader Mukul Roy.
Dutta on Thursday (July 18) resigned from his post, accusing the state government for not supporting his bid to take action against dishonest businessmen and illegal filling of water bodies. This comes weeks after Dutta, an influential TMC leader in North 24 Parganas district, was seen with Mukul Roy.
At a press conference on Thursday, Dutta announced his resignation while attacking the Mamata Banerjee-led TMC government. However, he continues to remain a TMC MLA from Rajarhat New Town Assembly constituency.
"I will fight this battle legally. I had put obstruction against some people who were working for their personal interest. I cannot tolerate or accept something which is unfair and unjust. I had informed the CM earlier about the illegal works that were going on here," he was quoted as saying.
He further said that there's no point in being the mayor if he is not able to maintain law and order in his municipality, despite being an elected civic body representative, reported the local media.
In a temporary relief for Dutta, the Calcutta High Court had on Wednesday (July 17) ruled out a no-trust vote against him. The court had said that due procedure was not followed while issuing the notice. However, it ordered that a fresh notice must be issued by July 19, giving two days' time to prevent horse-trading.
About 35 councillors belonging to the ruling TMC had on July 9 called for a no-trust vote against Dutta on July 18.
Speculations are rife that Dutta might join the BJP, given his proximity to Mukul Roy. Roy, a former TMC lawmaker, had earlier shifted camps and is credited for the saffron party's victory in a record 18 seats in the state in this year's Lok Sabha elections.
Meanwhile, a section of BJP councillors of the Bongaon Municipality in West Bengal approached the Calcutta High Court on Thursday, seeking to move a petition for removal of the civic body's chairman.
The court granted them leave and directed that the matter will be heard on Friday.