As Democrat Joe Biden inches closer to becoming the 46th President of the United States of America, the Trump campaign team has launched legal attempts to stop counting of votes in Pennsylvania, Wisconsin, Georgia and Michigan states.
Donald Trump has alleged fraud in the counting process, without offering evidence to support his claim. His campaign has said it is seek court actions to stop counting of ballots in Pennsylvania, Michigan and Georgia.
Biden currently has 264 electoral college votes, needing just six more to become the next President, while Trump has 214. According to the Associated Press (AP), Biden will win Michigan and Wisconsin and said he holds an edge in Arizona and Nevada as well. This should give him the six votes needed to become the next President. The results, however, may only be announced by the weekend.
Advertisement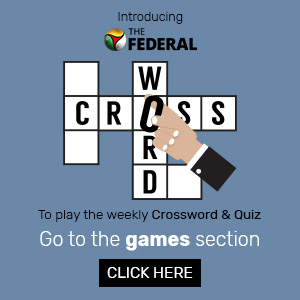 This Presidential election will be remembered for its numerous litigations. Even before the Tuesday's vote was cast, more than 300 lawsuits were filed across 44 states of US regarding postal and early voting. Most of them concerned issues such as the deadline for posting and receiving ballots.
Republican-run states said restrictions were necessary to clamp down on voter fraud, but Democrats said these were attempts to keep people from exercising their right to vote.
Even before the voting, Trump had given enough hints that he is more than willing to approach the court, while Biden said "his legal team was ready for it".
Team Trump expects the courts to block further counting of absentee ballots in Pennsylvania, saying the votes there "may well determine the next president of the United States."
The Republican campaign also wants counting to halt in Michigan, claiming it had been denied proper access to sites where ballots were opened and tallied. And then there were legal suits that challenged absentee-ballot processing in Nevada's largest county, and late-arriving ballots in a Georgia county.
Detroit Absentee Ballot Counting Chaos, Blocked Windows and Observers https://t.co/KzIwhbQrDt via @BreitbartNews

— Donald J. Trump (@realDonaldTrump) November 5, 2020
President Donald Trump may be banking on US Supreme Court, but legal eagles say the country's apex court may not be the final authority in this election.
In fact, law experts say the courts may not entertain Trump's plea to stop counting of ballots that were received before or on Election Day. Even if the courts do interfere, it may not change the trajectory of the race in closely fought states like Michigan and Pennsylvania, experts told BBC.
The Republicans may object to particular ballots or voting and counting procedures, but it is not clear if such disputes would determine the final outcome of the election.
True to his reputation, Trump made an appearance at the White House in the early hours of Wednesday and declared victory against Biden. "This is a major fraud on our nation. We want the law to be used in a proper manner. So we'll be going to the U.S. Supreme Court. We want all voting to stop," he said.
Also read: In nail-biting battle, states that'll decide who the next US President will be
Trump did not explain the nature of alleged fraud or provide details of the litigation that he would pursue at the Supreme Court.
A handful of states could decide the next President in a few hours or days because a large number of mail-in ballots are yet to be counted.
The significantly high number of mail-in ballot voting this time has been attributed to the coronavirus pandemic.
"Admitting defeat is not a plausible reaction so soon after the election, so they throw a lot of Hail Mary lawsuits at the wall and hope something sticks," said longtime Republican elections lawyer and CNN contributor Ben Ginsberg.
"I think much of the litigation is a longshot and unlikely to succeed," said Franita Tolson, a law professor at USC Gould School of Law and CNN contributor.
Ned Foley, an election law expert at Ohio State University, said on Twitter that the Supreme Court "would be involved only if there were votes of questionable validity that would make a difference, which might not be the case."
Ned Foley, an election law expert at Ohio State University, said on Twitter that the Supreme Court "would be involved only if there were votes of questionable validity that would make a difference, which might not be the case."

— Alexa Stankiewicz (@AlexaStankiewi2) November 4, 2020
Benjamin Ginsberg, a longtime Republican election lawyer, told CNN that any attempt to toss out legally cast votes would likely "be viewed by any court including the Supreme Court as just a massive disenfranchisement that would be frowned upon."
Trump attorney Jenna Ellis on Wednesday defended Trump's bid to challenge the vote count and evaluate his legal options. "If we have to go through these legal challenges, that's not unprecedented," Ellis told Fox Business Network in an interview. "He wants to make sure that the election is not stolen."
Bringing a case to federal court immediately was one possibility, she added, without giving further details. "We have all legal options on the table."