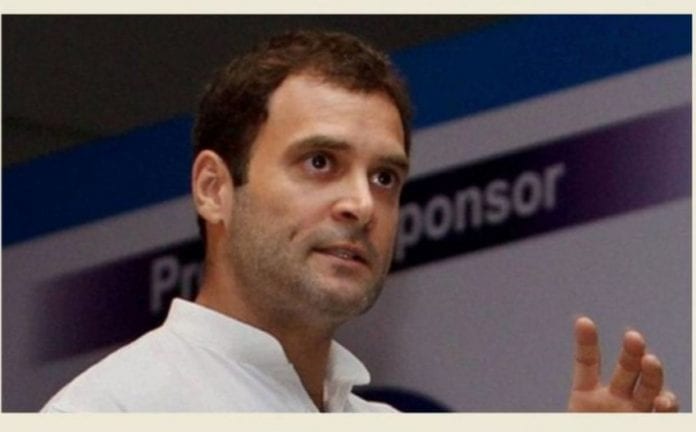 The Congress will have to wait till mid of this year to get a new president. At the end of a stormy session of the Congress Working Committee (CWC) on Friday (January 22), which included heated debates among two opposing factions, the party decided it should wait for the end of five state assembly polls due by May to elect its new chief.
Rahul Gandhi had to raise his voice after the two groups got into a debate. "Once and for all, finish it (the debate on electing president) and move on," he said.
Ghulam Nabi Azad, Anand Sharma, Mukul Wasnik, and P Chidambaram were in favour of immediate internal polls to select the president. These are the leaders who had made headlines in August last year for asking uncomfortable questions over the functioning of the party in the wake of multiple defeats.
Opposing them were Gandhi loyalists — Ashok Gehlot, Amarinder Singh, AK Antony, Tariq Anwar and Oommen Chandy — who argued that the Congress president should be elected only after assembly elections in five states including Bengal and Tamil Nadu.
Sonia Gandhi, however, will take a final decision on the date of internal elections.
The Gandhi family is under immense scrutiny as a section of senior Congress leaders have been demanding a clear shift in party's leadership following repeated drubbing in state and national elections.
Also read: After 'taming' Jallikattu bulls in Madurai, Rahul finds ground in farm stir
Sonia Gandhi had to become the interim president in 2019 after her son Rahul Gandhi resigned because of a poor show in the Lok Sabha elections of 2019. Rahul has time and again made it clear that he does not intend to become the party president again.
In fact, party insiders say that Rahul Gandhi wants a non-Gandhi to become the next party chief. Having said that, the Gandhis are the centre of power in Congress party. No major decision is taken in the party without the family's consent.
A section of leaders have, since last year, raised their voice against the leadership but they have failed to draw the support of the party at large.
Also read: Even RSS chief Bhagwat will be called terrorist if he is against Modi: Rahul
The 23 leaders in a letter to Sonia Gandhi in August last year had urged for a "full-time, active and available leadership", election of Congress Working Committee members as per the party's constitution and creating a national coalition to take on the BJP, among other sweeping organisational changes.
The signatories included leader of opposition in Rajya Sabha Ghulam Nabi Azad, former Union ministers Kapil Sibal, Manish Tewari and Anand Sharma and MP Shashi Tharoor among others.
While the letter was highly criticised by senior Congress leaders after it was leaked, many of the letter writers alleged of being sidelined from party activities in the aftermath.
Sonia Gandhi had in December 2020 met some of the letter-writers and discussed the issues raised by them.