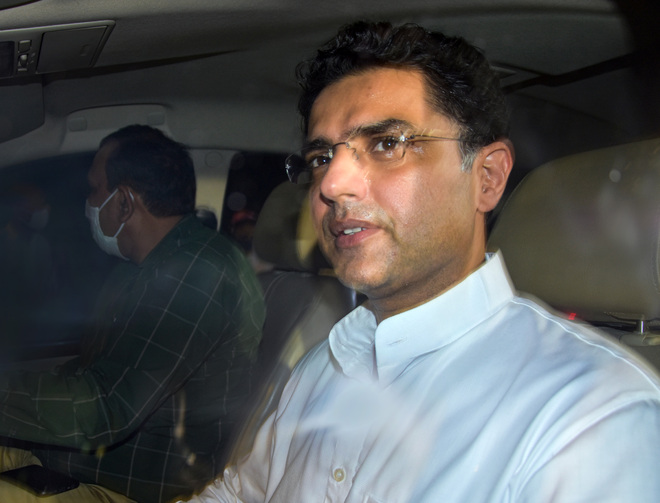 Sachin Pilot, who once as the deputy chief minister of Rajasthan used to sit in the government benches in the state Assembly, on Friday (August 14) found himself pushed to the second row in the extreme left, far from Chief Minister Ashok Gehlot and closer to the Opposition seats, on his return to the House after his rebellion.
Pilot, however, seemed to take the change in his stride and interpreted his seating akin to being "sent to the border."
"Why I am on the border as far as seating is concerned…Why am I sitting next to the opposition? It is because it's the border, and only the bravest and most powerful warrior is sent to the border," Pilot told the Assembly.
Advertisement
"Many things will be said, much will be revealed. Whatever we had to say or do, we have been cured of our ailments. We have consulted a doctor in Delhi and we are back now," he said, alluding to his reconciliation with Chief Minister Ashok Gehlot at the intervention of Congress leaders Rahul and Priyanka Gandhi.
Pilot who along with 18 other Congress MLAs rebelled against Gehlot's leadership, recently returned to Jaipur after a truce was reached between the two camps.
Gehlot who had called Pilot a nikamma (useless fellow) had hinted that his return may not go down well with Congress MLAs who lived in resorts for almost a month because of the latter's rebellion and that he is trying to pacify them to accept the same for the greater good.
It was only on Thursday that Gehlot gulped down all past bitterness and embraced Pilot, welcoming him back to the party at the Congress Legislative Party meeting at his residence.