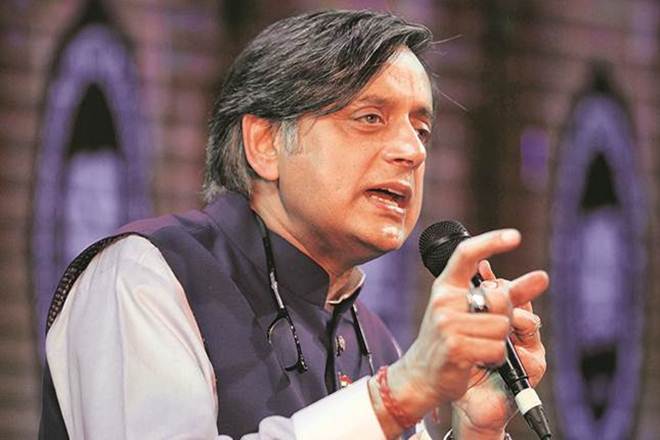 A few eyebrows were raised, yet again, as Congress MP Shashi Tharoor supported the government stance on Thiruvananthapuram airport. The MP's response came after Civil Aviation Minister Hardeep Singh Puri in a long tweet went on to explain why the lease to run the airport for 50 years went to a private operator and not the Kerala government.
The erudite Thiruvananthapuram MP stuck to facts to support Puri who justified that the LDF-led Kerala government didn't qualify in the global bidding process for the airport, and finally, the lease went to Adani Enterprises, which will run the facility in public-private partnership mode.
"The GoK (government of Kerala) chose to participate in the bidding, under rules they agreed, and after losing in the fair process, started questioning the very game they had chosen to play. What really matters is the interests of the travelers of Thiruvananthapuram, not the government's," tweeted Tharoor.
This thread is quite accurate. GoK chose to participate in the bidding,under rules they agreed,&after losing in the fair process,started questioning the very game they had chosen to play. What really matters is the interests of the travellers of Thiruvananthapuram,not the govt's. https://t.co/gm5Y0N5Zka

— Shashi Tharoor (@ShashiTharoor) August 20, 2020
This wasn't the first time Tharoor went beyond party-politics to offer an issue-based support to the government. Recently Tharoor welcomed the new National Education Policy, but expressed doubts about the "actual achievement of these goals".
Tharoor, a former human resource and development minister, said on India Today TV: "The challenge will be to match the ambition behind the National Education Policy with implementation and resources. I have my doubts that the Finance Ministry will be very obliging as far as fulfilling ambitious goals that have been approved by the Cabinet."
In a series of tweets, Tharoor also questioned the government for not introducing the new education policy in Parliament first.
Tharoor risked his party position when he allegedly praised PM Modi by expressing support for party colleague Jairam Ramesh who had publicly declared that it is wrong to "demonise the Prime Minister". Served with a notice by the Kerala party unit, Tharoor had said he would remain a strong and constructive critic of PM Modi.
Related News: Kerala moves HC against handing over Trivandrum airport to Adani
He had also appreciated Modi for urging Indians to learn at least one word a day from an Indian language other than one's own.
Then, in his book 'Nehru: The Invention of India,' Tharoor wrote with unsparing objectivity. Nehru seems "curiously dated, a relic of another era."
In 2015, Tharoor earned Sonia Gandhi's ire for his views against the disruption of parliamentary proceedings. He had said the disruption tactics wouldn't work as the party lacked the numbers. He had said it was not clear whether the rest of the opposition would join the Congress. He had argued that the Congress should instead engage in discussion on all issues
So, it's not that the MP has found his new love for Modi or the BJP. What he has apparently strived to do is give our politics a semblance of decency, and sobriety, at a time when the political discourse is extremely fractious and violently divisive. How the MP's broad-minded stances would impact his own political career or how other politicians would react to "healthy criticism" looks immaterial.
Given the political climate in his own party caught in the 'old guard versus the young blood' row amid a clamour for a leadership change, there are not many takers for Tharoor's kind of politics. Those who look at the Congress as a centrist or centre-left believe that their primary responsibility is to first settle the leadership question so that the party position on various issues could be firmed up more coherently and effectively. There are others who, like others, tend to believe that the louder you speak, the better are you heard.
The issue-based politics in India, in fact, began with the rise of coalition politics – where each group with its own interests collided with others, yet settling for a compromise later. Call it a coalition compulsion or coalition dharma, some alliances worked, some reinvented themselves and some just perished, unable as they were to continue to believe in their own political convictions. The BJP of Vajpayee-Advani era came to believe in that politics even at the cost of their governments.
Related News: Kerala opposes Centre's decision on Trivandrum Airport
Tharoor is one among a hopeless minority who sees a better "behavioural pattern" in Indian politics. But then the Congress seems to be in a state of flux, although it recognizes a controlled expression of exasperation within its ranks as an honest voice of dissent in a democratic setup. That's why we hear divergent voices more often from Congress leaders, and almost nil from the BJP.
An array of leaders within the Congress is craving to be heard, especially after the exit of Jyotiradtya Scindia. There are at least five of them – Sachin Pilot, Milind Deora, Jitin Prasada, Deepender Hooda and Sandeep Dikshit – who are trying to give a slightly different direction to their party. As the party thrashes out its leadership problem, it would need sober, well-informed leaders who would not only take on their principal adversaries such as the BJP, but would also contribute to democratic principles of respectful dissent and informed debates.
That's what Tharoor could be aiming at, his political calculations coinciding with the interests of his party and perhaps raising his own stature. But one thing is certain, in a noisy democracy like ours, such voices would always matter.