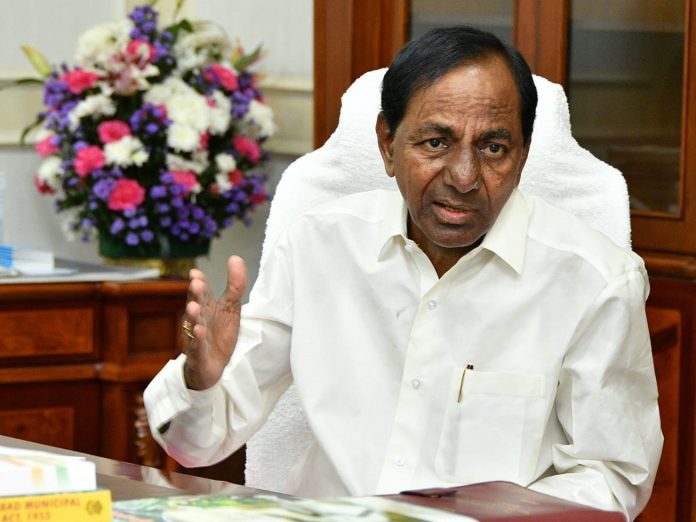 Telangana Chief Minister K Chardrashekar Rao on Sunday (March 29) said that the state will be free from coronavirus by April 7, if no fresh cases are reported.
Addressing a press conference at Pragati Bhavan after a video-conference with district officials, he said the said nearly 25,935 people who have been quarantined and placed under surveillance would be completing their 14-day quarantine period by April 7. "After which, there will be no coronavirus patients if no new cases are reported now. Self-control is very important in this lockdown period," he said.
"Starting with 1,899 people on Monday, these people would be declared safe in a phased manner every day and by April 7, all of them would be cleared of COVID-19. These quarantined people include foreign returnees, their relatives and close contacts, who had been identified and kept in isolation," Hindustan Times quoted him as saying.
Similarly, the state of patients who tested positive for COVID-19 and are undergoing treatment in hospitals would also be known.
"Till now, 70 people have tested positive for coronavirus, including three new positive cases on Sunday. Of them, one was discharged last week and another 11 patients tested negative after a final round of tests on Sunday. They will be discharged on Monday," he said.
The only person who died due to coronavirus was not actually admitted to the hospital but was brought dead and he had tested positive after death. "So, there are only 58 positive cases in the state at present. Except one 76-year-old man who has other complications, all the remaining are stable and recovering. We hope, they, too, will test negative by April first week and be discharged," he added.
However, he cautioned people to stay safe and said the lockdown will remain till April 14. "We cannot lift the lockdown even if there are no COVID-19 cases in the state by April 7. We shall follow the Central guidelines till everything in the country turns normal," he concluded.