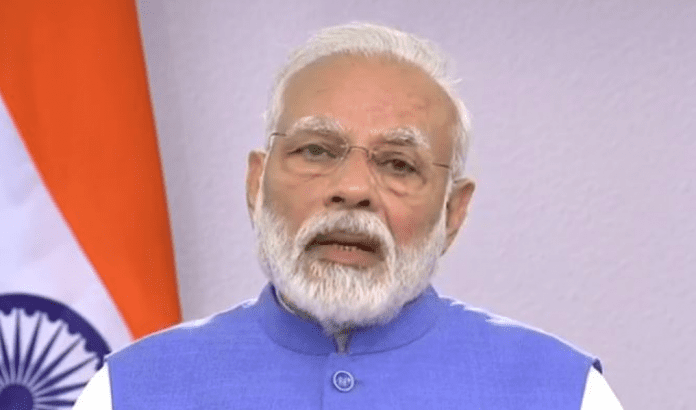 Prime Minister Narendra Modi on Thursday (April 2) said he will share a small video message at 9 am on Friday, triggering suspense what could it possibly be related to, given the country is currently in the middle of a lockdown due to the coronavirus pandemic.
In a tweet, the prime minister said, "At 9 AM tomorrow morning, I'll share a small video message with my fellow Indians." It was followed by the same text, but in Hindi.
Last time Modi addressed the nation was on March 24 when he announced a complete lockdown in the country from that midnight. There are possibilities that the video message could be related to the pandemic and the current situation in the country.