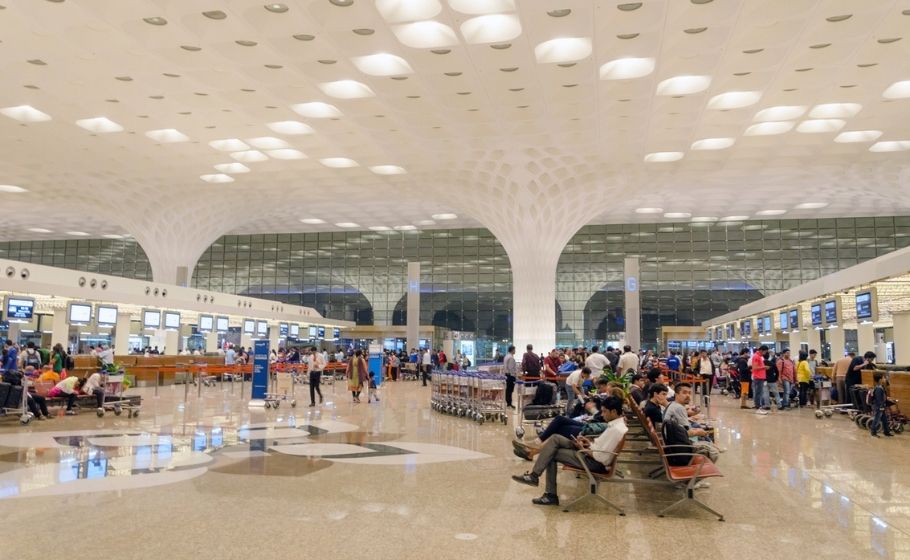 Even as domestic air passenger traffic has seen a 69 per cent year-on-year growth according to Icra data with 35.7 million passengers travelling during January-April 2022, passengers feel that most airlines are compromising on passenger comfort by cutting corners.
As per a LocalCircles survey, about 79 per cent of the customers surveyed listed issues such as flight delays, poor in-flight service and harassment, boarding, baggage handling and check-in procedures as their main grievances.
The survey recorded responses from 15,000 airline passengers across 274 districts in the country.
The survey also indicates that cutting corners on services by the airlines is happening in the wake of the COVID-19 pandemic.
SpiceJet the worst, followed by Indigo
As per the survey, the highest number of customer complaints are against SpiceJet, with 28 per cent of respondents finding the airline's customer service unsatisfactory. It is followed by IndiGo, the country's largest airline with a 55 per cent market share, which has been named by 18 per cent of the respondents, and Air India, which accounts for 14 per cent of the vote. Around 25 per cent of those surveyed did not single out a specific carrier for poor service.
Also read: Low-cost airlines can cut corners by all means, but not foist expenses on fliers
On issues affecting passengers, 41 per cent claim that flight delays are their biggest grievance; 37 per cent state in-flight services such as meals and entertainment as a key issue; while 28 per cent blame poor aircraft maintenance of seats and entertainment systems. Other complaints are regarding improper staff behaviour at airports and on-board, lack of timely information and announcements, baggage handling, and boarding and check-in procedures.
Of these, 61 per cent were men and 39 per cent women. Around 49 per cent were from metros and tier-I markets, 34 per cent from tier-II markets and 17 per cent from tier-III and IV markets and rural districts.
Viral social media posts
Several flyers have been posting on social media instances of poor customer service by various airlines in the country. The latest incident that raised much furore was over IndiGo Airlines' refusal to allow a child with special needs to board a Hyderabad-bound flight at Ranchi airport.
IndiGo had recently stopped a handicapped teenager from boarding an aircraft, claiming he was making a nuisance and hence posed a safety risk. Despite parents and fellow passengers requesting the airline staff to allow the child to board the flight, the airline staff did not agree and the flight took off without the aggrieved family on board.
Later, the preliminary investigation by the aviation authorities found IndiGo did not follow the guidelines and its employees treated the customer inappropriately.
Another recent incident that got widespread publicity was due to a viral video that showed a woman having a panic attack when Air India, now managed by the Tata Group, denied her boarding because she came after the gate had closed.
These incidents have drawn serious criticism for the country's airline industry, especially, when it is struggling to recover after the COVID-19 pandemic.
Pre-Covid times was no better
Even before the Covid pandemic, such complaints against airlines had been regularly made. While shuttler PV Sandhu's complaint against Indigo ground staff in 2017 made waves, the infamous case of Indigo manhandling a passenger at Delhi airport in 2018 led to a strongly worded report by a Parliamentary Standing Committee. The committee condemned the incident of manhandling, adding that airlines need to become passenger friendly and its staff should learn to say "please" and "Thank you".
"The Committee noted that recently there were many incidents of manhandling, discourteous and rude behaviour by airlines staff, both ground staff and cabin crew. Some of them were reported in the media and a large number of them went unreported. While narrating some of the incidents of misbehaviour in airlines, especially in Indigo, majority of the members opined that the attitude of airline staff is very condescending, often uncooperative and on many occasions, downright rude," the report said.
The committee members had unanimously emphasized the need for providing proper training to the airline staff, especially on soft skills and passenger handling. But, it seems, the situation has only grown worse following the Covid restrictions.
These findings come as a setback to the growing sector, which has emerged as one of the fastest-growing industries lately. India, in fact, is expected to overtake the UK to become the third-largest air passenger market by 2024, as per India Brand Equity Foundation. It is already the third-largest domestic aviation market in the world.
Overcharging for ancillaries
Complaints of overcharging have also been making news recently. Airlines are charging more for ancillaries while increasing ticket rates citing rising fuel expenses, NDTV reported. "Cost-conscious fliers have to pay Rs. 200 for a boarding pass at the airport if they haven't done web check-in," it said.
Civil Aviation Minister Jyotiraditya Scindia, following a customer's complaint, said he will examine the practice implemented to minimize touchpoints following the pandemic.
Also read: Specially-abled child denied boarding: DGCA to probe Indigo incident
The operators, on the other hand, have denied any compromises in service or behaviour. While SpiceJet stated that it is focusing on automation, technology, and sustainability to improve the client experience, Indigo said it is concentrating on digitalization to provide consumers with a frictionless travel experience. Leveraging technology has minimized airport wait times and improved passenger satisfaction, Indigo further said.
The survey's findings will be shared with the ministry of civil aviation and the Central Consumer Protection Authority (CCPA) to enable corrective policy and enforcement action.