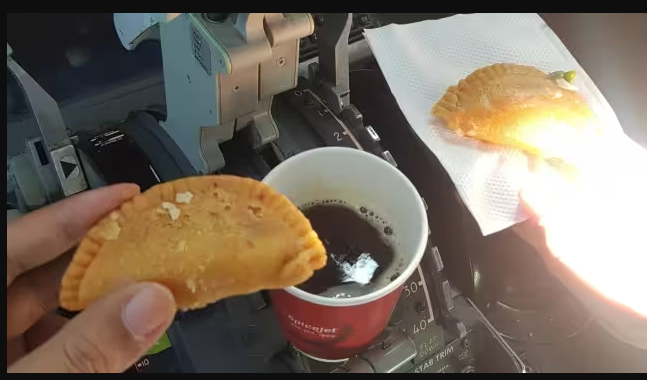 SpiceJet has grounded two of its pilots for celebrating Holi inside the cockpit and risking the lives of flyers onboard Delhi-Guwahati flight on March 8.
"Two SpiceJet pilots have been de-rostered after they were found celebrating Holi while on duty last Wednesday," a spokesperson for the airline said. Both pilots were eating gujiya and beverages kept precariously on a critical console in the cockpit on Holi.
Also read: SpiceJet passengers, staff engage in heated arguments over Patna flight delay
"Both pilots have been off rostered pending an inquiry. SpiceJet has a strict policy for consumption of food inside the cockpit which is adhered by all flight crew. Appropriate disciplinary action will be taken upon completion of the investigation," a SpiceJet spokesperson said.
"Appalling & extremely unprofessional behaviour by @flyspicejet pilots. If the liquid (resting on the fuel cutoff levers) spills, it can short circuit the electronics affecting a range of systems and compromise the aircraft's ability to fly safely," remarked a Twitter user.