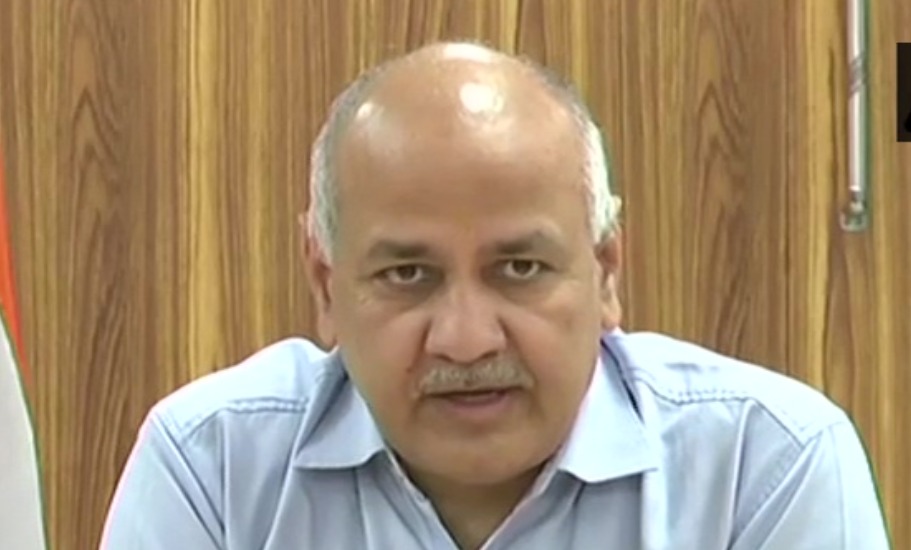 AAP leader and Deputy Chief Minister Manish Sisodia on Sunday appeared before the CBI for questioning in the Delhi excise policy scam case. Ahead of his questioning, the deputy chief minister said he was not afraid of going to jail over "false allegations".
"When I left my job as a journalist, my wife supported me and even today, my family is standing by my side. My workers will take care of my family if I get arrested," he told reporters.
Sisodia stated that he will fully cooperate with the CBI's inquiry into the excise policy case.
CBI interrogation
According to news agency IANS, sources report that Sisodia is presently being interrogated about the documentary evidence and electronic data gathered during the investigation into the scam.
The sources allege that Sisodia was involved in the Excise Policy scam as the mastermind and also accused him of destroying evidence. The sources added that the investigation team obtained evidence that necessitated his questioning.
Also Read: Hitting out at BJP, Cong political resolution lays out 'social engineering' blueprint
Armed with confessional statements of Sisodia's "close associate" Dinesh Arora, and information gleaned from questioning of alleged members of South Lobby, a coterie of politicians and liquor businessmen who allegedly swung the policy in their favour, the CBI has prepared an elaborate questionnaire for him, officials had said.
It is alleged that the Delhi governments policy to grant licences to liquor traders favoured certain dealers who had allegedly paid bribes for it, a charge strongly refuted by the AAP.
"It was further alleged that irregularities were committed including modifications in Excise Policy, extending undue favours to the licensees, waiver/reduction in licence fee, the extension of L-1 license without approval etc.
"It was also alleged that illegal gains on the count of these acts were diverted to concerned public servants by private parties by making false entries in their books of accounts," a CBI spokesperson had said.
Fake case, says Sisodia
"I will be in jail for 7-8 months. Don't feel sorry for me, be proud. PM Modi is afraid of Arvind Kejriwal so he wants to frame me in a fake case. You should fight on. My wife is unwell and alone at home. Take care of her. And I want to tell children of Delhi, study hard and listen to your parents," Sisodia had told reporters after visiting Rajghat, before heading to the CBI office.
Sisodia expressed his confidence and fearlessness in the face of his CBI appearance, stating that he is prepared to face imprisonment and that he has the unwavering support of his family and party workers. He also praised his colleague Arvind Kejriwal and encouraged him to continue fighting for the people. Sisodia claimed that the only party that Modi is afraid of is AAP, despite not fearing Rahul Gandhi or other opponents.
Sisodia, who also serves as the Finance Minister in the Delhi Cabinet, was initially summoned last Sunday but had requested a postponement due to the ongoing Budget exercise. As a result, the CBI instructed him to appear for questioning on February 26.
Also Read: Sonia not retiring, will continue to fight for party: Congress
In a tweet in Hindi, Sisodia confirmed that he will cooperate with the investigation. He also mentioned that he has the support of millions of children and people in the country.
Sisodia stated that even if he has to endure a few months in jail, it would not bother him, as he and his party are admirers of Bhagat Singh.
आज फिर CBI जा रहा हूँ, सारी जाँच में पूरा सहयोग करूँगा. लाखों बच्चो का प्यार व करोड़ो देशवासियो का आशीर्वाद साथ है
कुछ महीने जेल में भी रहना पड़े तो परवाह नहीं. भगत सिंह के अनुयायी हैं, देश के लिए भगत सिंह फाँसी पर चढ़ गए थे. ऐसे झूठे आरोपों की वजह से जेल जाना तो छोटी सी चीज़ है

— Manish Sisodia (@msisodia) February 26, 2023
AAP support
AAP's national spokesperson, Saurabh Bhardwaj, stated that Sisodia is the forthcoming national education minister and that the BJP and PM are intimidated by Arvind Kejriwal. Bhardwaj maintained that the party is ready for any type of arrests and alleged atrocities caused by the Centre.
Delhi Chief Minister Arvind Kejriwal on Sunday said going to jail for the country and the society is not a curse but a matter of pride, amid apprehensions of his deputy Manish Sisodia's arrest by the CBI in the alleged excise policy scam.
भगवान आपके साथ है मनीष। लाखों बच्चों और उनके पेरेंट्स की दुआयें आपके साथ हैं। जब आप देश और समाज के लिए जेल जाते हैं तो जेल जाना दूषण नहीं, भूषण होता है। प्रभू से कामना करता हूँ कि आप जल्द जेल से लौटें। दिल्ली के बच्चे, पैरेंट्स और हम सब आपका इंतज़ार करेंगे। https://t.co/h8VrIIYRTz

— Arvind Kejriwal (@ArvindKejriwal) February 26, 2023
"God is with you Manish. The blessings of lakhs of children and their parents are with you. When you go to jail for the country and the society, it is not a curse but a matter of pride. I pray to god that you return from jail soon. Delhi's children, their parents and all of us will wait for you," Kejriwal said in a tweet in Hindi.
Punjab Chief Minister Bhagwant Mann said Sisodia was "fighting the battle of truth" and the whole country was with him. He also said "we are all with the person" who brought revolution in education sector.
(With agency inputs)