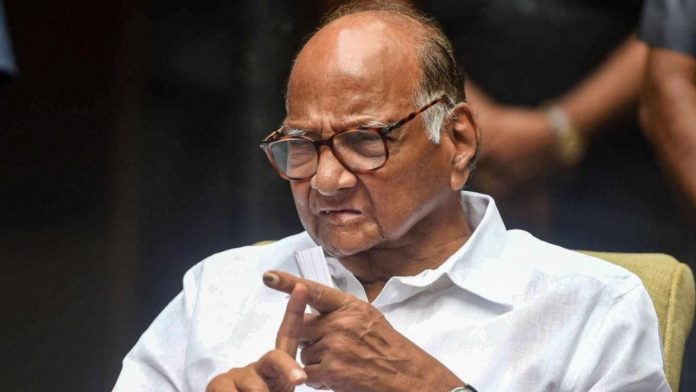 NCP President Sharad Pawar stated on Sunday that the departure of Governor Bhagat Singh Koshyari has brought relief to Maharashtra, however, he felt that this decision should have been made sooner by the central government.
He demanded an inquiry if Koshyari has taken any unconstitutional decisions.
"Maharashtra is relieved now. It is a very good decision, but it should have been taken much earlier. In its history, Maharashtra had never seen such a person in the governor's post. I am content with the Union government's decision, he told reporters in Nagpur.
Also Read: Ayodhya, triple talaq, demonetisation: Key verdicts of retd SC judge Nazeer, new AP guv
President Droupadi Murmu has accepted the resignation of Koshyari, a Rashtrapati Bhavan communique said on Sunday. Koshyari was replaced by Jharkhand Governor Ramesh Bais.
"Whatever decisions Koshyari has taken which were against the country's Constitution, should be probed," said Pawar.
Koshyari, 80, was accused by the Opposition of playing into the hands of the BJP when he administered the oath of office to Devendra Fadnavis as the chief minister and NCP leader Ajit Pawar as the deputy chief minister in the early morning hours on November 23, 2019, which ended the President's rule in the state imposed after political parties failed to form a government after the Assembly elections.
However, the Fadnavis-Ajit Pawar government lasted only three days.
Also Read: NCP, Uddhav-led Sena camp welcome Koshyari's exit as Maha governor
While in Opposition, leaders of the Bharatiya Janata Party (BJP) used to visit the governor's office raising issues against the then Maha Vikas Aghadi (MVA) government.
Koshyari had asked the Maharashtra Legislature Secretary to hold a floor test of the then Maha Vikas Aghadi (MVA) government on June 30, 2022, in view of the rebellion by Shiv Sena leader Eknath Shinde and 15 other MLAs.
However, Thackeray resigned as the chief minister shortly after the Supreme Court refused to stay Koshyaris direction to his government to take a floor test in the Assembly.
Subsequently, Eknath Shinde took oath as the chief minister with the support of BJP.
(With agency inputs)