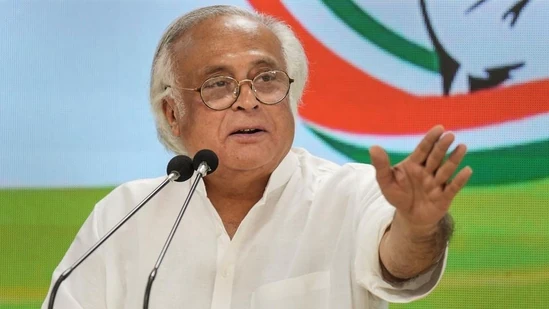 SEBI move clear admission of guilt over Adani 'scam', says Congress
The Congress made it clear on Friday that SEBI's move to mandate enhanced disclosure requirements for foreign portfolio investors was a "clear admission of guilt" following the Supreme Court expert committee's recommendations in the wake of the Adani "scam".
"Despite desperate attempts by interested parties to paint the Expert Committee's report as a clean chit, all the actions taken subsequently by SEBI indicate an admission of guilt and a belated attempt to increase transparency regarding financial flows," party spokesperson Jairam Ramesh said. According to him, the investigation by the Securities and Exchange Board of India (SEBI) has limited scope and only a joint parliamentary committee (JPC) probe can fully unravel the Adani "scam".
Also read: Is SEBI now trying to exonerate Adani Group, asks Congress
The new norms will be applicable for FPIs that concentrate holdings in a single corporate group. The move is aimed at preventing possible circumvention of Minimum Public Shareholding (MPS) requirements and potential misuse of the FPI route to guard against the inherent risks of opportunistic takeover of Indian companies.
Foreign funds
Ramesh said the Congress is also waiting for the SEBI report slated to come out on August 14 that is supposed to answer key questions on the origins of the Rs 20,000 crore "opaque foreign funds" flowing into Adani group of companies.
"The Supreme Court's Expert Committee used soft but damning language regarding SEBI's approach to the Adani MegaScam. It claimed that there was no regulatory failure by SEBI but rather piquantly went on to describe a number of major regulatory failings including the rewriting of rules that allowed opaque overseas funds to be invested in Adani companies in huge quantities.
"The reintroduction of strict reporting rules following the SEBI board's 28 June, 2023 meeting represents a public admission of guilt by the regulatory body," he said in a statement. The Congress leader said the SEBI accepts that it needs to do more to prevent the circumvention of regulations such as the requirement for minimum public shareholding, precisely the allegation made against the Adani Group.
Also read: Was SEBI fast asleep as investors duped: Cong on no probe against Adani affidavit
It has, therefore, mandated additional granular level disclosures regarding ownership, economic interest, and control for foreign portfolio investors who (1) hold more than 50 per cent of their India assets in a single corporate group or (2) more than Rs 25,000 crore in Indian markets, Ramesh said.
JPC needed
The Congress leader reiterated his call for a joint parliamentary investigation into the Adani "scam". "Only a JPC can fully unravel the Modani MegaScam by delving into PM Modi's crony links with the Adani Group and how he has personally facilitated their business in India and abroad by changing laws, rules and regulations to help his close friends," he said.
During its meeting on Wednesday, the SEBI board also approved a proposal to amend the FPI rules.
(With agency inputs)