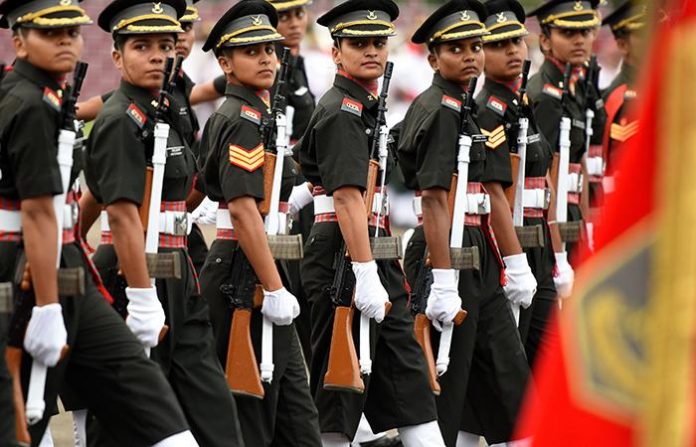 The Supreme Court bench on Thursday (September 3) dismissed a plea by the Indian Army's women officers to extend the last date for eligibility for service benefits to be considered for a permanent commission. The court said any modification of the cut-off dates would have implications for future batches.
Justice DY Chandrachud heading the bench asked: "We feel we should be able to do something for them, but where do we draw the line?"
The court said women officers who had completed 14 years of service would be considered for a permanent commission. It means a woman would be able to rise to the rank of Colonel or above, based on merit, and be given a substantive command.
The Army had set August 31 as the deadline for short-service commissioned (SSC) women officers to submit their applications for permanent commission.
The Army set the deadline after the Centre on July 23 issued a formal sanction for granting the permanent commission following the verdict delivered by the apex court on February 17.
In Thursday's hearing, the petitioners, women officers who failed to pass the cut-off date, falling around one month short of completing 14 years, demanded the Army provide them with an option to serve for 20 years.
Related news: Centre issues order for permanent commission of women officers in Army
Senior advocate Meenakshi Lekhi who appeared for the petitioners, said the government order accepting the cut-off date came only in July. Therefore, she said, these women officers could be accommodated and receive the benefit of pension arising from the 20-year service.
Justice Chandrachud said: "Our judgment said those who had completed 14 years of service, as on the date of the judgment, will get pension and PC benefits. The cut-off is the date of the judgment. If we modify it, we will have to modify it for successive batches."
Col Balasubramaniam, a senior advocate appearing for the government, opposed the women officers' plea. "On July 16, when the government passed orders relating to permanent commission, all those who had completed 14 years in service (as on February 17) will get pension. If you allow (this to be) open-ended, it will become difficult to implement. Every six months a batch gets commission. We cannot allow them to get benefit like this."