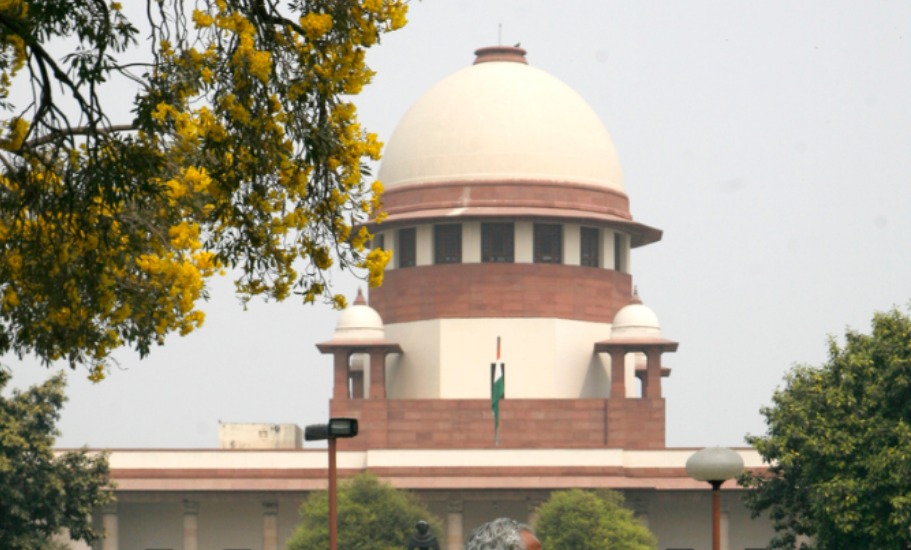 The Supreme Court on Monday (September 28) gave the government one more week to come up with a plan on loan moratorium to ease the financial burden on borrowers during the COVID-19 crisis.
The top court, which had asked the government to submit its plan on September 28, put off the hearing till October 5 after the government sought more time.
"Some things are beyond my control," Solicitor General Tushar Mehta, representing the Centre and the RBI in the case, told the Supreme Court, seeking more time to submit the government plan.
The three-judge Supreme Court bench was hearing a batch of petitions seeking a waiver of interest on deferred EMIs during the moratorium period, which was introduced by the Reserve Bank of India to ease the burden on existing borrowers following the pandemic-related restrictions.
Advertisement
Related news: Loan moratorium extendable for two years: Centre to SC
The Union government had on September 10 set up a three-member expert committee, led by former Comptroller and Auditor General (CAG) Rajiv Mehrishi, to gauge the impact of waiving interest on loans for borrowers during the six-month moratorium period. Other members of the committee include Ravindra Dholakia, ex-member of the Reserve Bank of India's monetary policy committee, and B Sriram, former managing director of State Bank of India.
The committee is expected to "measure the impact on the national economy and financial stability of waiving of interest and waiving of interest on interest on the COVID-19-related moratorium," the finance ministry said in a statement.
The committee will also give suggestions to mitigate the "financial constraints of various sections of society". This means that if banks are affected by the waiver of interest during the moratorium period, then the panel will suggest measures that the government can take to address their concerns, or if borrowers, particularly industries, are not given any interest waiver, then the steps that can be taken to help them, a Finance Ministry official said.
In some relief to stressed borrowers, the Supreme Court had ruled earlier this month that loan accounts of borrowers availing the moratorium, or a delay in loan repayments, will not be declared as bad loans till further orders.
Related news: RBI slashes repo rate by 40 bps, extends loan moratorium by 3 months
The RBI had in March granted a three-month loan moratorium due to the pandemic-induced situation and later extended it till August 31 in May.