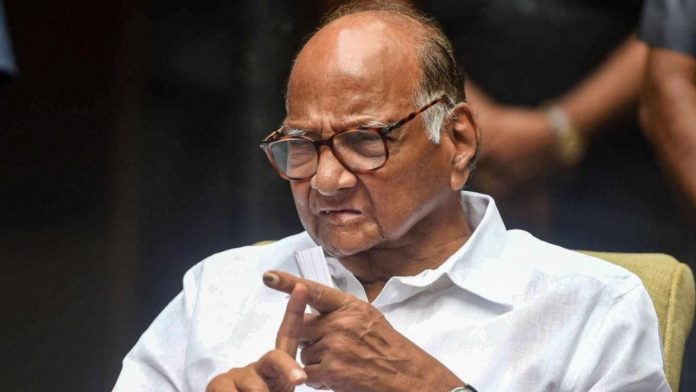 NCP leader Praful Patel, in an article on Saturday (December 12), claimed that he was "witness" to "many conspiracies" hatched in the Congress party to prevent Sharad Pawar from becoming the prime minister of the country.
On NCP chief Pawar's 80th birthday on Saturday, Patel wrote an article title "The revered mass leader…." in The Indian Express.
Read my article in today's Indian Express on Honourable Pawar Saheb..@PawarSpeaks @NCPspeaks @IndianExpress #SharadPawar #YoddhaAt80 #HappyBirthdayPawarSaheb pic.twitter.com/wbCMZlXRop

— Praful Patel (@praful_patel) December 12, 2020
Patel wrote that Pawar was twice denied the opportunity of taking up the top post and once he himself "killed his ambition and took a softer stand in the interest of the party" to avoid a split in the Congress. Patel said this happened when HD Deve Gowda was ready to resign as the prime minister and support a Congress government headed by Pawar.
Related News: PM Modi wishes Pawar on his birthday
He said 'durbar' coterie in Delhi was opposed to a "strong leader" like Pawar after the assassination of Rajiv Gandhi in 1991.
"During the 1991 Lok Sabha polls campaigning, Rajiv Gandhi was murdered in an unfortunate and a brutal way. The whole country was shattered and shocked including the Congress party and figuratively speaking there was darkness all around us. There was a strong thinking among the workers as well as the leaders of the Congress party that Sharad Pawar should be made the President of the Congress party. However, the 'durbar' coterie in Delhi was once again opposed to the idea of a strong leader and hence they hatched a plan and made PV Narasimha Rao the President of the All India Congress Committee (AICC)," Patel wrote.
"Actually speaking Narasimha Rao was ill and aging and he had not even contested the Lok Sabha elections. He had made up his mind to retire from politics and had shifted his base from Delhi to Hyderabad. However, Rao was convinced and made President only in a bid to oppose Pawar's candidature," he added.
Further, he wrote, "The election results were out and Congress was very close to a majority. There was a big group in the party that believed that the Prime Ministerial candidate should be a young, dynamic person like Pawar who also had a good grip on the administration. Even the Congress party leadership in various states had the same opinion. However, the scheming coterie in Delhi again united and used or rather misused Sonia Gandhi's name to anoint Narsimha Rao as the Prime Minister. Pawarsaheb was entrusted with the important responsibility as a Defence Minister.
Also read: Make Sharad Pawar Congress chief after merging NCP: Athawale
"I am witness to many such conspiracies hatched against Pawarsaheb from Delhi right from the revolt of 1989 I was quite actively involved as his supporter from 1991 and have seen from close quarters as to who played a role in ensuring that Pawarsaheb didn't get the Prime Minister's post."
Patel also claimed the former PM Rao did not want Pawar to become the Congress chief and forwarded Sitaram Kesari's name.
He also wrote that Manmohan Singh, during his tenure as the Prime Minister, "used to seek Pawarsaheb's counsel on important topic or a crisis" and he was the "go to person" for Singh to convey "any important messages" to the MPs or talk to certain senior leaders.