On December 13, 2018, after meeting all the contenders for the posts of chief ministers of Rajasthan, Madhya Pradesh and Chhattisgarh, Rahul Gandhi tweeted a picture with a famous quote from Leo Tolstoy: "The two greatest warriors are patience and time."
Eighteen months later, Gandhi must have realised ambition neither has patience, nor time. The realisation must have been hammered home by yet another rebellion in his camp, this time by another one of his trusted lieutenants, Rajasthan's Congress chief and deputy chief minister Sachin Pilot.
On Sunday (July 12) night, around 9 PM, Pilot sent out a message on Whatsapp that he won't be attending a meeting of the Congress legislature party in Jaipur the next morning. Pilot claimed the Ashok Gehlot-led is government now in minority and he enjoys the support of 30 MLAs ready to switch loyalties.
Advertisement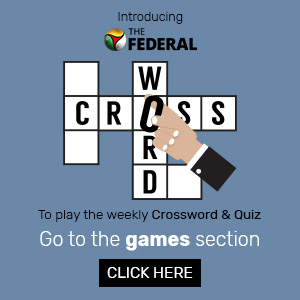 Pilot's claim would be put to test on Monday morning when the Congress legislators meet at Gehlot's residence. Till a few days ago, Gehlot Congress had the support of 125 legislators—107 from the Congress, 13 independent members and the rest from smaller parties— in the 200-member assembly. If 30 of them decide to walk out, the Gehlot government would be in grave danger.
Bringing down the Gehlot government won't be easy though. Unlike in Karnataka and Madhya Pradesh, where the difference between the Congress (plus allies) and the BJP was very little, in Rajasthan this figure is 32. (Congress 107, BJP and allies 75).
On paper, Pilot needs the support of at least 15 Congress legislators to bring the Gehlot government down. In case 16 Congress MLAs—15 rebels led by Pilot— replicate the Karnataka-Madhya Pradesh model of resigning their seats, the Congress would be reduced to 91 seats in the assembly, one short of majority. He would then need the support of the BJP, independent members and smaller parties to ensure Gehlot's downfall.
Late on Sunday night, the Congress claimed it has the support of at least 109 legislators and there is no threat to the government. It also paraded before the media three MLAs who were said to be part of the Pilot camp. But, some of the legislators are believed to be weighing their options and may switch over to the winning side at the end.
Pilot has been sulking since December when Gehlot was named as the state's chief minister after several rounds of discussions with the Gandhis. Till the results of the assembly polls were declared, Pilot was hoping the high command would reward him with the top job because he had led the state unit of the party for four years after the debacle in 2013 when it was reduced to just 23 seats in the assembly polls. He was shocked when the party reposed its faith in Gehlot, the person blamed for the Congress rout in the previous election.