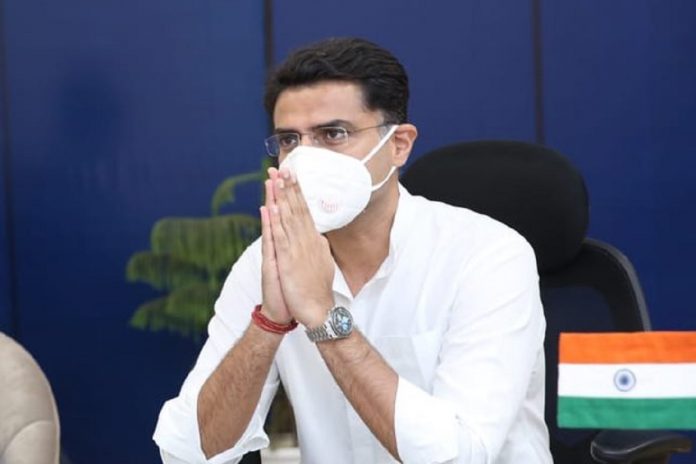 About two months after Sachin Pilot returned to the ruling Congress, the Rajasthan police on Wednesday (October 7) booked his media aide, Lokendra Singh, who also runs a private news agency, for putting out a "false story" of Congress MLAs' phones being tapped when the leadership crisis was at its peak.
The MLAs had been sent to a resort in Jaisalmer.
The police accuse Lokendra of spreading wrong information without verifying facts. The police have also booked another journalist, Sharat Kumar, who works for a news channel and anchors a YouTube channel.
Lokendra Singh has been booked under the IT Act. Singh handles media interviews of Sachin Pilot and is also the group admin of a WhatsApp group that shares Pilot-related news and daily programs with the media in the state.
Advertisement
Related news: Rajasthan police file FIR against Pilot's media manager in phone-tapping case
Former Deputy CM and state party chief Sachin Pilot had openly revolted against CM Ashok Gehlot and shifted to a private hotel in Manesar along with his 18 MLAs. Gehlot had sent his loyalist MLAs to Jaisalmer to secure them against horse-trading.
There were allegations, which Gehlot refuted, that phones of Congress MLAs in Jaisalmer were being tapped.
The FIR said the investigation began after the police control room's social media cell found that the news of tapping had been sourced from a WhatsApp group.
Lokendra Singh has alleged political vendetta. "The national channels had already run the news over three hours before we carried the story. I have provided a video document of that," he said.