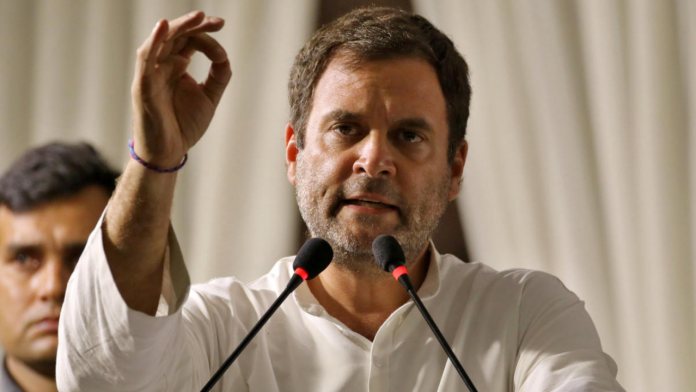 On the day Congress is celebrating the 136th foundation day (December 28), the party doesn't have the presence of its former chief Rahul Gandhi in the country – he has reportedly left for Italy – drawing caustic remarks from BJP, leaving the party on the defensive.
"Rahul Gandhi has left for abroad for a short personal visit and will be away for a few days," party spokesperson Randeep Surjewala has said.
The party's top leaders met a few days ago and took up organizational matters, as demanded by an influential section of the party, following poor showing by the party in a series of elections across the country. Though the predominant view in the meeting was that Rahul take over the leadership role, he reportedly insisted, yet again, that he is not ready to be the party chief.
Also read: Congress rebels get upper hand over Rahul loyalists in Sonia meet
Though Surjewala did not say where exactly Rahul is bound, The Times of India reported that he could be in Milan, Italy, where his grandmother lives. His visit again raised a series of comments on Twitter and other social media platforms that he is not serious about politics.
On Monday morning Priyanka Gandhi Vadra avoided answering questions on her brother while talking to the media amid celebrations at the party's Delhi headquarters. Party chief Sonia Gandhi was also not present on the occasion where senior leader AK Antony hoisted the party flag. "There could have been 101 reasons for his absence. We don't want to speculate. If he took a call, it must be for a valid reason… Priyanka ji is here," party leader Salman Khurshid told the media.
Chief Minister of BJP-ruled Madhya Pradesh Shivraj Singh Chouhan tweeted in Hindi: "Congress here is celebrating its 136th Foundation Day and Rahul Gandhi has disappeared."
Rahul has, however, tweeted in Hindi: "The Congress is committed to raising its voice for issues affecting the country, We reiterate our determination for the truth to and equality to prevail on the occasion of the party's foundation day."