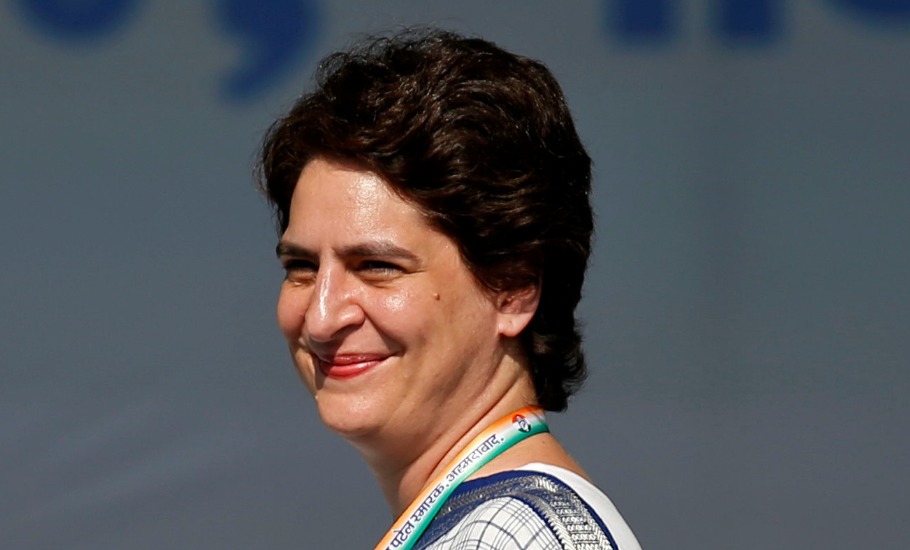 The internal tension in the Congress that has been simmering for quite some time now, is cooling down with party leader Priyanka Gandhi playing the pacifier.
According to a report in the Indian Express, it was Priyanka who brought the 23 leaders, who had demanded reforms in the party, Congress president Sonia Gandhi and other Congress leaders face to face on the online platform for a meeting held to pay tributes to late veterans Ahmed Patel and Tarun Gogoi on November 27.
The 23 leaders in a letter to Sonia Gandhi in August had urged for a "full-time, active and available leadership", election of Congress Working Committee members as per the party's constitution and creating a national coalition to take on the BJP, among other sweeping organisational changes.
The signatories included leader of opposition in Rajya Sabha Ghulam Nabi Azad, former Union ministers Kapil Sibal, Manish Tewari and Anand Sharma and MP Shashi Tharoor among others.
While the letter was highly criticised by senior Congress leaders after it was leaked, many of the letter writers alleged of being sidelined from party activities in the aftermath.
The IE report says, Priyanka who has been attempting for a reconciliation with the 23 leaders considering the fact that the internal rift would only weaken the Congress further, had asked her aide to be in touch with one of the letter writers.
The November 27 meeting finally brought everyone to the discussion table, with many calling for unity in the party.
Priyanka reportedly had a discussion with Azad and later with Azad and Sharma on achieving a thaw in the situation through discussions.
Later, former Madhya Pradesh chief minister Kamal Nath proposed the idea of a closed-door meeting before Sonia Gandhi, to stop leaders from deserting the party.
"It was she (Priyanka) who broke the ice. At the end of the day, we are all congressmen. And none of us want the issues to prolong. All of us know that the only way forward for the Congress is to remain united and fight the BJP together, but there had to be a beginning somewhere," one of the letter writers told IE.